Make This Mountain Dream Come True
1650 Travois Rd : Como, CO 80432
Park County, Colorado
Expired Listing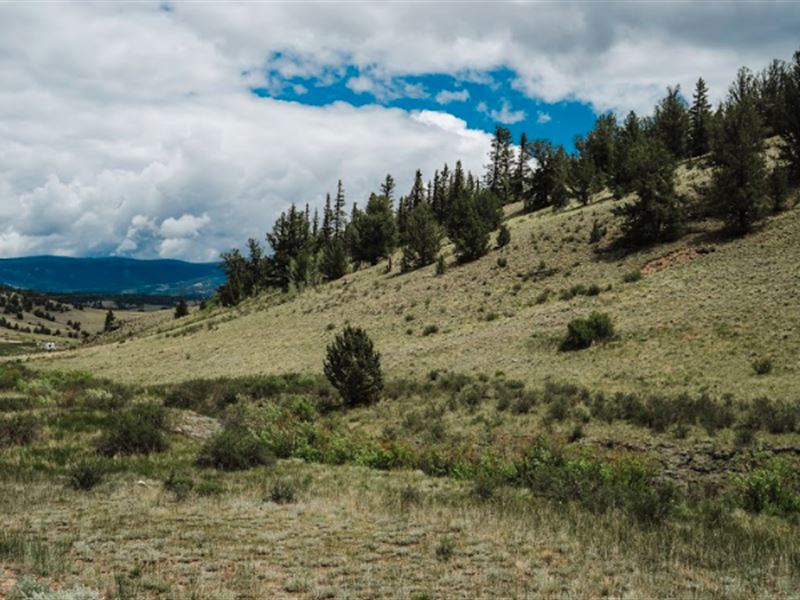 Land Description
3 Acres in Park County CO - With Power Nearby - Only a Month to Make This Mountain Dream Come True.

Make a great investment in your future and have something that will be in your family for generations to come when you buy this gorgeous 3 acre property in Indian Mountain. This would make a fantastic camping spot, build a weekend cabin, or get off grid permanently and live in the gorgeous Colorado mountains. There is tons to do in the area along with lots of great views and abundant wildlife. If you are wanting to get out of the city and back to nature this is a great place to do it. When you are ready to build you can save Thousands because there is already power nearby, so no need to go completely off grid.

There is no minimum square footage, or a time limit to build. So take your time and design your dream home, or live the simple life and have a tiny home.

Check out the pictures of this gorgeous property and panoramic views and imagine getting to spend your free time here enjoying the great outdoors.

Want to see some videos? Email, call or text me and I'll send them to you.

Park County, CO is a great place for relaxing or adventures. Some must see places in the area are Kenosha Pass, Mt Lincoln, Mt Sherman, Hoosier Pass, and Pike National Forest. This is truly a place that the whole family can enjoy all year round.

Summer activities include hiking, mountain biking, fishing, horseback riding, and 4×4 exploring over high passes, including the highest continuous automobile road in North America (13,000 feet above sea level), Mosquito Pass.

Winter recreation includes winter social events, snowmobiling, snowshoeing, back country skiing, and ice fishing.

The perfect spot to get away and feel like you are in the middle of nowhere, but Its not too far from town when you need to stock up:

Jefferson, CO - 22 Mins / 13.5 Miles

Colorado Springs, CO - 1 Hr , 48 Mins - 77.6 Miles

Denver ( 1 Hr , 43 Mins / 82.6 Miles

Alamosa ( 2 Hr , 38 Mins / 153 Miles )

Address: 1650 Travois RD Como, CO 80432

4 Corner GPS Coordinates:

Nw Gps: 39.276300 , -105.748960

Ne Gps: 39.276283 , -105.747522

Sw Gps: 39.275440 , -105.749335

Se Gps: 39.275498 , -105.747624

Zoning: Residential - There is no minimum square footage requirement, and the building height shall not exceed 35 feet. Mobile Homes are not allowed.

Camping - up to 90 days but not for more than 30 consecutive days. - all camping equipment must be removed from undeveloped lots by sept 15 for the winter.

RVs - up to 90 days but not for more than 30 consecutive days. - all camping equipment must be removed from undeveloped lots by sept 15 for the winter.

Pricing:

Discount Cash Price: or alternatively…

Owner Financing Price: down for the doc fee ) and in equity for a total of down. Monthly payment: /Mo.

No prepayment penalties and NO hidden fees. We are flexible and can make this fit any budget if you can meet our minimum downpayment and monthly payment for this property. Eric and I are family men and enjoy making land ownership available to families like ours who want to make memories for years to come. we can owner finance with a land contract. If paying in cash, we can transfer with a warranty deed and guarantee a clean title.

Contact Kristy Today.