1 Acre in NM for Just $99 Today
Moriarty, NM 87035
Torrance County, New Mexico
Expired Listing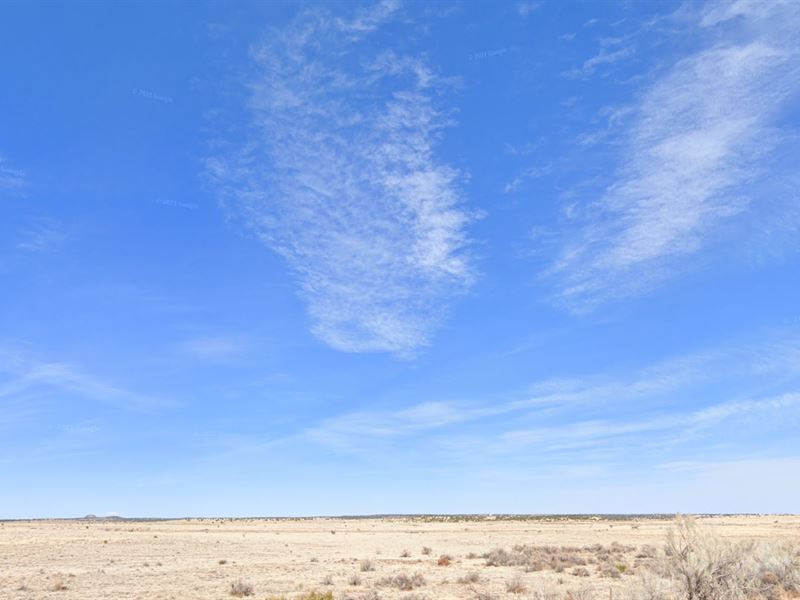 Land Description
Ready to get out of the city? Look no further. The views here in stunning Moriarty, NM are amazing and the landscape here will make you feel at peace with life.

Secure this lot for down and for 32 months or purchase it for as the discounted cash price.

Both options require a Document Prep Fee.

The road headed to the property is perfect for an off road enthusiast that wants to kick up some dirt and do some epic off-roading.

This parcel is perfect to use as a home base for hunting or as a getaway to spend time in the great outdoors.

This private lot in the Manzano Mountain Wilderness region is perfect for an avid wild game hunter, or anyone with a love for hiking, biking, and exploring nature. Best part is that you are still only 1 hour from Albuquerque.

Manzano Mountains are world renowned for turkey hunting and also sport good populations of mule deer and some elk. You can build that cabin that you've been dreaming of, or park your RV or mobile home.

Zoning: Preplatted Lands District - No minimum square footage requirement out here...build that tiny home you've been dreaming of. Mobile homes are allowed. Camping is allowed. RVs are allowed 90 days/year for vacation purpose with a notarized affidavit.

Location and Property Description:

Subdivision: Estancia Ranchettes

City: Moriarty

State: New Mexico

County: Torrance

Zip Code: 87035

Hoa/Poa: none

Access: Dirt road

Sewer: Septic would be needed

Water: Needs a well

Utilities: Solar would be the best option

Coordinates: 34.9898136,-105.8793592

Moriarty ( 10 Miles )

Las Vegas, NM ( 83 Miles )

Santa Fe ( 60 Miles )

Albuquerque ( 48 Miles )

Call or Text "" anytime for questions or to purchase this property.

Some of these photos are from the surrounding area.

DISCLAIMER: Any information provided in this communication is believed to be accurate, but in no way guaranteed. Buyer is responsible for verifying all information with the County as to what can and can't be done with the property. Buyer will need to work with the County to obtain the proper permits if needed. Buyer will also need to confirm the availability of any utilities needed or serviced on the property. Seller makes no warranties or representations about the land, its condition, or what can be built on the property. If/when you visit any of our properties, you are visiting at your own risk and release TLP - (and anyone associated) from any and all claims or liabilities.