Love The Peaceful Ambiance
Tieman Rd : Fort Garland, CO 81133
Costilla County, Colorado
Expired Listing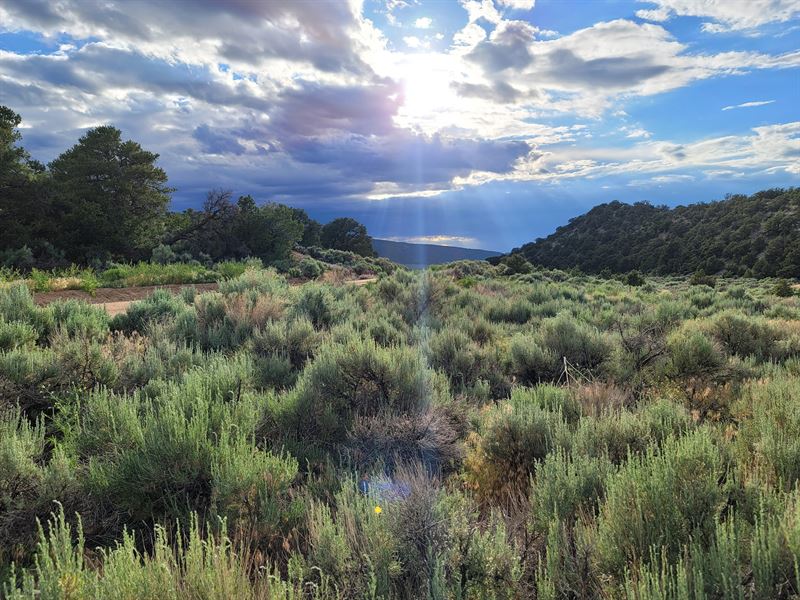 Land Description
70252230 - 5.20 acres, Costilla, Colorado

Don't miss out on this forested property in the beautiful mountain country of Colorado. This 5.20-Acre property is located in the well sought-after Sangre De Cristo Ranches Subdivision just off of Us-160 W. Enjoy some of the panoramic views as you drive past some of the tallest peaks. You will have access to some of the best hiking trails and outdoor adventures right from your doorstep.

The Sanchez Reservoir and Smith Reservoir are under an hour's drive. In addition, the Sangre de Cristo Creek is just down the street. It's truly a fly-fishers paradise. People come from all over to fish in the peaceful mountain rivers, lakes, and streams. Catch an abundance of pike, trout, and catfish, and fry them up back at home. The freshest fish you can find.

There are endless hiking spots nearby, in Great Sand Dunes National Park, Mt Blanca, Zapata, Trinchera Peak, Culebra Peak, and countless others. You will never run out of new trials to discover. In addition, there are a number of top-notch ski resorts nearby. The recreational opportunities are amazing. Everything is within a short radius of this slice of paradise. Experience the fresh crisp air and all of the natural beauty Colorado has to offer.

Fort Garland is the closest major city (7.9 miles,) with San Louis being a close second (23.4 miles.) Colorado Springs and Denver are a bit further but can be great cities for day trips and weekends away in city. There are many hip places to visit and there is a great music and foodie scene in both cities.

This land can be yours today with owner financing or a cash discount. It is an investment for your present and future. Land is one thing that is not in infinite demand, so get your piece now. This lot is Hot, so contact me to make this land your forever home. cash discounted or choose owner financing. Owner financing terms are down, per month for 57 months and a doc fee.

Property Details:

Power

- Would have to be ran or solar. Common alternatives are solar, wind, or generator.

Water

- Would be a well, (would have to be installed) or cistern

Sewer

- Would be by septic system, would have to be installed

Annual property taxes

- can be built on the property?

Single family residential (min. 600 sq ft), can build additional buildings after home is built

-Time limit to build 1 year from 1st permit pulled

-Can you camp on the property? Yes, 14 days out of 90

-Rv's allowed on the property? Yes, 14 days out of 90

Mobile homes allowed on property? Yes, must be 1976 or newer

No Hoa

Gps Coordinates

37.439958, -105.314331

Closest Towns

- Fort Garland, Colorado 81133 - 14 min (7.9 miles)

- San Luis, Colorado 81152 - 29 min (23.4 miles)

-Colorado Springs 80809 - 2 hr 18 min (137 000 Cash

Or

Owner Financing Available:

down, per month for 57 months and a doc fee.