Very Scenic & Easy Access, $225/Mo
Antares Road : Hackberry, AZ 86411
Mohave County, Arizona
Expired Listing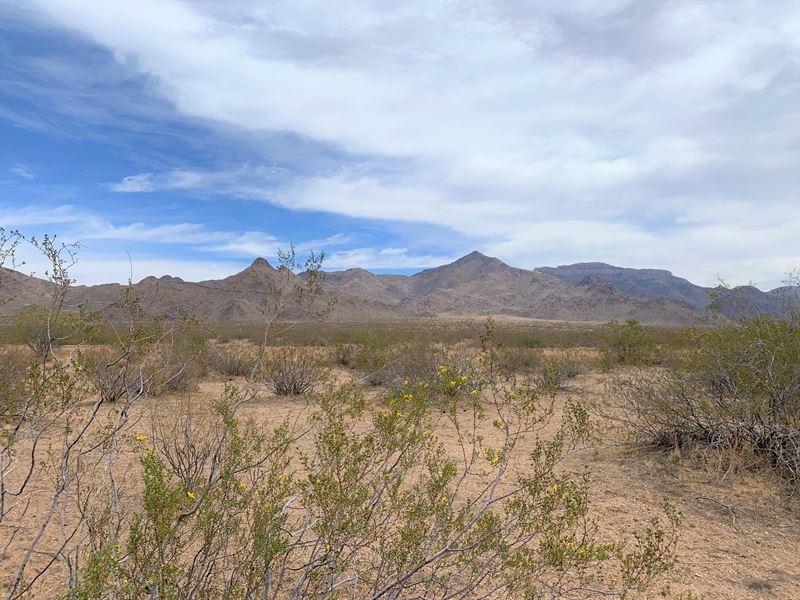 Land Description
Attention: Please read the entire description thoroughly to avoid redundant questions.

Here's a fantastic affordable 2.06 Acre Build-Able Vacant Lot, right off Antares Road in Mohave County.

This is a S U P E R nice and scenic property with good access via Antares Road.

The property is comprised of 2 adjacent lots, on a legal platted road with frontage on the north side.

A nice investment in a beautiful area of Mohave County.

Buy with confidence...I'm a Pro - not a novice. I've been in the land business for close to 20 years, with thousands of properties sold. I was on this property last month to take the pictures.

Do not copy any content. Pictures are the sole property of , and are protected under current United States Copyright laws.

The property is about 30 miles northeast of Kingman.

There are no neighbors whatsoever nearby... so very peaceful and quiet.

The parcel is off-grid, meaning there are NO public utilities.

Please also review all the maps attached in files below, right under Land Maps & Attachments.

Property Details:

Lot dimensions are 150' X 300' feet (each lot).

Mohave County Apn: 335-08-343 and 335-08-344

Legal Description: Realsite Arizona Ranchettes Unit 1 Lots 343 and 344

Coordinates at road, between the two lots: 35.625038, -113.923543

Zoning: Residential, for ANY Type of Site Built Home, Mobile Home, Cabin, and Modular Homes.

I am not familiar with Mohave County rules regarding tiny homes...

Here is what I know about RV Restrictions: 14 days max each occupancy, 30 days total for calendar year.

If longer stays are desired, the RV shall be connected to the wastewater disposal system, and you must obtain a special permit. Please contact the county if you need more specific information on this subject.

There is no time limit to build and no HOA fees.

Road Access: Dirt Road.

Power: Via Solar

Water: By hauling water to a storage tank or drilling a well.

Sewer: By installing a septic system upon county approval. Septic systems are not a problem as the soil in the whole region does well for the soil analysis test required for a septic system.

Yearly property taxes are for the 2 parcels, and paid current.

I can finance this purchase on a Contract for Deed at the following terms:

Purchase price: get started: A Down Payment of + Closing Costs shall be paid via Paypal.

I will send the buyer a Paypal invoice for the upon being notified one wishes to purchase this property.

We will owner finance the remaining balance of in 16 monthly payments of per per month shall be added to monthly payment for prepayment of property taxes.

Upon completion of payments, I will record a Free and Clear Warranty Deed. No Back Taxes - no liens or encumbrances - Guaranteed.

When/if one is ready to buy, these are the steps of the purchase process:

1. Buyers email me their full name and address.

2. I then prepare the contract and email it along with the Paypal invoice for the initial amount to get started.

3. This initial payment must be submitted within 24 hours, and I then mark the listing Sold.

Note:

I am semi-retired and under no pressure to sell. Please take all the time you need, whether it's doing your due diligence, going see the property if possible, consulting with those you need approval from on buying, etc, etc...

P L E A S E don't send an email saying you are ready to proceed, if in fact you're not..."Drills" are unwelcome and unnecessary.

Also note:

I encourage my buyers to enjoy the land while on contract, make small improvements, etc.

However - to be perfectly clear - and in no uncertain terms...I am selling "vacant Land" - not entering into a "Landlord-Tenant" relationship...

That being said, if your intention is to live on this land, and/or develop it right away, then you must also pay for it in full right away - 100% use requires 100% ownership.

I need to mention this because I've had a few folks who presumptuously assumed since they paid a few hundred dollars to get into a land contract, they can now "move right in" and do as they please.

Do not copy any content. Pictures are the sole property of , and are protected under current United States Copyright laws.