2.36 Acres In San Luis, Colorado
E View Ln : San Luis, CO 81152
Costilla County, Colorado
Expired Listing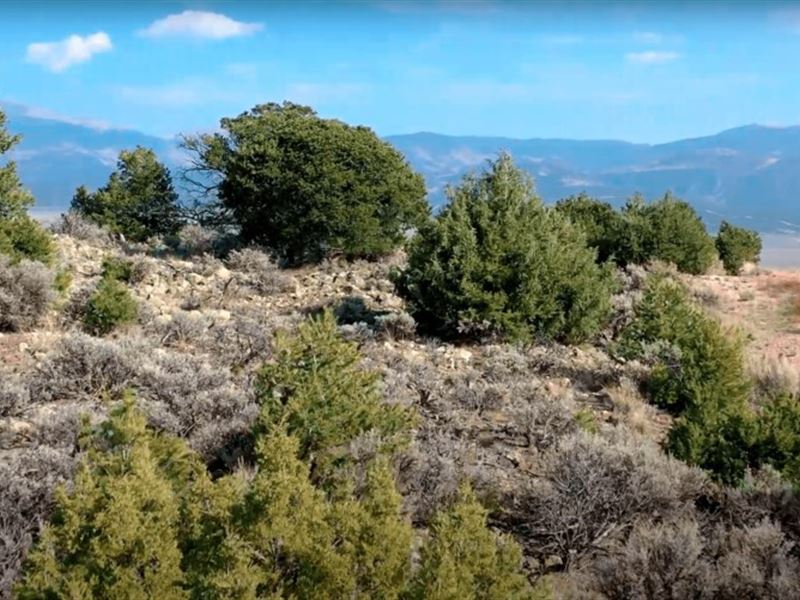 Land Description
About The Property:

INVESTMENT Opportunity This property has back taxes, which will be assumed by the buyer. Back taxes amount total is for the property (note this property is registered under 2 apns, see below for details). Inquire now while this property is still available, don't let this opportunity slip away. This property is located just a few miles south of San Luis, the oldest town in Costilla county found back in 1851. Just about half a mile from the property boasts breathtaking views of the Sanchez Reservoir backed with the views of the Sangre de Cristo Mountain Range with it's majestic landscape paired with the perfect blue sky. This property is perfect for someone who's looking to build their own vacation house or maybe just camp out during the weekends and enjoy all the various outdoor activities San Luis Valley has to offer. If you're into fishing, Sanchez Reservoir surely won't disappoint you, this area offers a variety of fish ranging from the northern pike, walleye to yellow perch. This spot is popular with the San Luis valley residents since they usually fish here. Now if you're more into hunting then this area wouldn't disappoint either, Elk is huge within the San Luis Valley, deer, wild horses, and birds alike. You don't have to worry about all the buzz of the city if you're in this area, this property offers you more than just a sanctuary, it will give you time to appreciate what life has to offer.

Property Details:

State: Colorado

County: Costilla

Apn: 71228710 & 71228720

Conveyance: Warranty Deed

Title: Free & Clear

Address: Tbd

Size: 2.36 acre

Zoning: Estate Residential

Access: Dirt Road

Power: Power Available On Street

Water: Well Would Need Installed

Sewage: Would Need Septic Installed

Gas: Propane

Phone: At&T, Verizon & T-Mobile

Internet: Xfinity, Centurylink, Viasat

General Elevation: 8,674 Ft

Terrain: Level To Sloping

Camping/RV: Yes, For Short Term

Mobile Homes: Must be connected to adequate utilities, provided with skirting of a durable material, and stabilized and anchored to standards equivalent to and/or in accordance with regulations established pursuant to the Manufactured Housing Act of New Mexico, Section 60-14-1 to Section 60-14-20 Nmsa 1978]

Property Taxes: Approximately Hoa: None

How To See The Land

Simply enter any of these GPS coordinates in your favorite maps software to find it. See below for approximate coordinates:

Center: 37.094240, -105.433290

Northwest Corner: 37.094860, -105.433770

Northeast Corner: 37.094410, -105.432580

Southeast Corner: 37.093480, -105.432920

Southwest Corner: 37.094150, -105.434040

Nearby Towns From The Property:

San Luis (24 min from the property) Los Fuertes (20 min from the property) San Pablo (18 min from the property) Chama (20 from the property) Mesita (32 min from the property)

Nearby Points of Interest:

Shrine of the Stations of the Cross | 24 min. from the property

Old Spanish National Historic Trail, East Fork | 15 min. from the property

Cano's Castle | 1 hr 2 min. from the property

San Luis Valley Museum | Alamosa | 1 hr 4 min. from the property

Colorado Gators Reptile Park | 1 hr 19 min. from the property

Francisco Fort Museum | 1 hr 14 min. from the property

Spanish Peaks Wilderness | 1 hr 32 min. from the property

Buying Process:

1) Reach out to the Debrosland Team and we will help answer all your questions prior to purchase.

2) Once ready, our team will secure your down payment and doc fee for the property and get the information needed to start the process and paperwork.

3) We will take care of the paperwork and title transfer in-house.

4) Once we have finished preparing the paperwork, we will send it over for your signature and review. For cash sales this includes: a sale agreement and deed. For financing sales this includes: a sale agreement, promissory note, land contract, and debit/credit card authorization form for automated monthly payments. The deed will be prepared once the property is paid in full.

5) Once the deed is signed and approved, we will get it notarized and recorded with the appropriate county, transferring title to you.

6) Enjoy your land.

Cash + Buyer Assumes in Back Taxes Owed to Costilla County, CO. All payments are made via our PCI compliant provider, or via check, money order, or other options.

About Us

What makes us different? We are Debrosland, a land company that prides itself on delivering an experience like no other in the land investing space. Our mission is simple, to democratize the ownership of land. You are doing business with the owners of the company, two small town men that stand on the principles of small town Usa; not some big corporation based in New York that doesn't care about you and your unique land investing needs. If interested, check out our inventory.

Disclosure Statement

Debrosland, its managers, employees and all other affiliates do lengthy research on all properties prior to listing them, in all cases we have not seen the property. All prospective buyers are encouraged to conduct their own due diligence to verify the information provided is accurate and contact the county to confirm that whatever plans you as the buyer have for the property in question are in fact legal, feasible and permitted. Due diligence is the buyer's responsibility and all sales are final. To see a full list of our disclosure statement and other notices please visit our Terms & Conditions page.