5 Ac Off-Grid, Dollar Special
Hackel Rd : Safford, AZ 85546
Graham County, Arizona
Expired Listing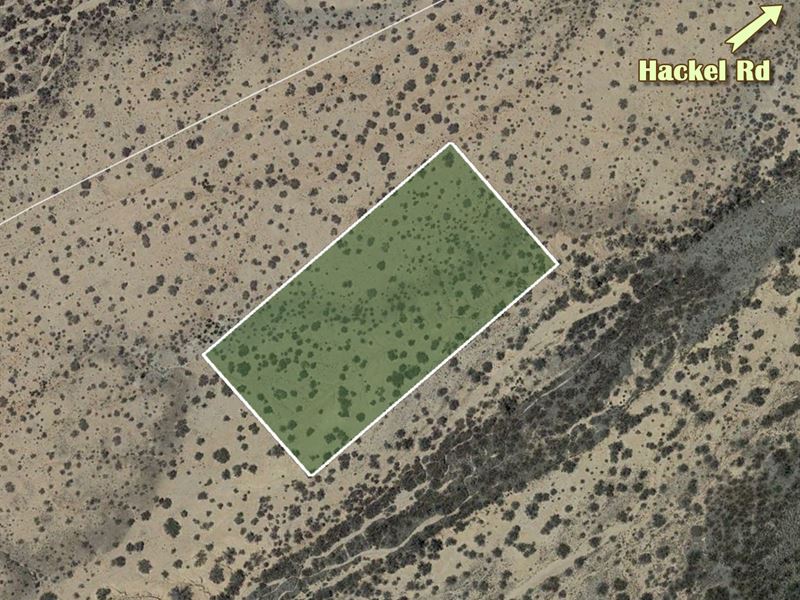 Land Description
5 ac Off-Grid Dollar Special.

Contact to learn more.

Acreage available at this Price, is a deal you won't see again.. The Stafford area is an Awesome spot for Atv, Dune Duggies, Camping, RV adventures, Dirt Biking, Star Gazing & Relishing in the Quiet, Stillness & Beauty of Nature. The land offers you the ability to escape the hustle & bustle of everyday life. Located less than 3 minute to Hackel Road & only 38 minutes to Interstate 10, means, Exciting ventures await you. The zoning affords owners multiple utilization options from developing the lot for a Cabin, Mobile or Tiny Home to 100% Recreational use. While you Enjoying this retreat take a trip to Bowie & visit the Birthplace of Rambo Mural only 30 minutes away. The cartoony mural is full of color & really captures the ambiance of the fictional Vietnam Vet. With the variety of purchase options available, we've made buying easy. Contact us now to Learn more or Make an offer.

You can use these coordinates to find the property via Google maps: 32.486301, -109.486806. Currently there is no access to this property. The lots Agricultural General zoning allows you to Build or place a customized Single Family Home or use the property for Camping, RV, Agriculture & grazing. Buyer will need to set up all utility connections. Please note, the lot appears to be accessible thru BLM land but the dirt road seems dilapidated & disappears before you get to the property.

Buyer must verify & work with County to know what can & can't be done with the land, obtain proper permits if needed & confirm the availability of any utilities needed/serviced on the lots. Seller makes no warranties or representations about the land, its condition, or what can be built on the parcel.

We are currently offering this incredibly discounted lot at cash or Finance with down & monthly payments of Payments don't include insurance

While on your Great family Get Away, make a trip to the Hot Well Dunes only 17 minutes away. There are two tubs for soaking which are powered by solar panels, as well as plenty of dunes for four wheeling & a camping area. And located less than 1 hour from the property is the Mount Graham International Observatory which houses the world's most powerful telescope. A visit to Mgio also features live education about the Mt. Graham rich History, Geology, & Diversity of life. Plus this land offers easy access to the major cities of Bowie - 37 minutes, Tucson - 2.5 hours & Phoenix - 3.5 hours

Purchasing property from us is quick & effortless. I am marketing a contract to purchase. This property will be closed by a local title company & is guaranteed to be free of all liens and encumbrances. Buyer will receive title insurance & warranty deed. Message us here/call us today to get started.

Buy this lot today for just down to finance / cash.

Property Details:

Lot Type - Land

Sale Price -

State - Arizona

County - Graham

Taxes - Description - E2 SW4 SE4 SE4 SEC 9 11S 28E

Assessor's Parcel Number - 11329010

Zoning - A - Agricultural General Land Use-Vacant Land

Property Usage: Recreation, RV, Agriculture & Grazing, Single Family Homes requires permit

Property Address - Near Hackel Rd (1 mile west), Safford, AZ, 85546

Size - 5 Acre(s)

Road Access - No

Electricity - Unknown

Well & Septic - Private

Market Value: Similar lots in the area is listed for buy this lot at this discounted price call/txt/email. Note: Other properties at bargain prices are available. Don't miss out on these great deals call/text us now.