Fun Filled Recreational Land
Ides Cove National Recreation Trl #9W04 : Paskenta, CA 96074
Tehama County, California
Expired Listing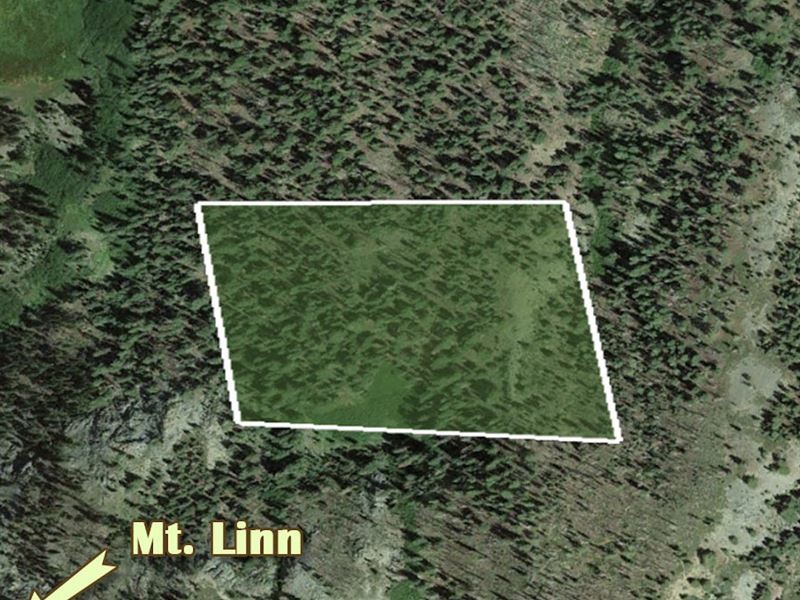 Land Description
40 ac of Fun Filled Recreational Land in the Mendocino National Forest.

Great, Private Location for Your Enjoyment.

Contact to learn more

Look no further, you have discovered the lot of your search. This Rec-Land is Perfect for a Marksman wanting their own Private practice ground OR an avid Rider looking to kill some new tricks. Hook up your trailer & bring your ATVs, Dirt Bikes, Horses, Shooting or Climbing/Hiking gear & more to escape the day-to-day routine, with your Favorite Outdoor activity. The National forest houses some of the biggest game around from Bears, Deer, Pronghorn & Elk to Bighorn Sheep & Wild Pigs. And you must gather your family & friends so everyone can Enjoy the Forest too. Grill, bring your own sandwiches or grab some food from a restaurant in town, this land offers Plenty of space for a nice picnic. Whether you want Thrilling days at a Remote Campsite or to start an Agricultural business of Crop & Tree farming/grazing, these 40acres are a Dream Come True. This land is just waiting to be used. Contact us now to learn about our flexible payment options.

This lot is located off the unpaved National Recreation Trail 9w04 road, in the Mendocino National Forest. You can use these coordinates to find the property via Google maps: 40.046930, -122.853469. It's approximately 2 minutes from Mt. Linn & 5 minutes from Ides Cove Horsepacker Trailhead. There are no utility connections in the area, as the land is a Natural Resource, which makes it the perfect property to Reconnect with Nature or to go Off-grid. If you would like to place a Single Family or Mobile Home this will require a permit.

Buyer must verify & work with County to know what can & can't be done with the land, obtain proper permits if needed & confirm the availability of any utilities needed/serviced on the lots. Seller makes no warranties or representations about the land, its condition, or what can be built on the parcel.

Don't forget we've made purchasing this land easy, for cash OR finance with down, x 84 monthly payments. Doesn't include insurance

While being in a Secluded area is Awesome, every now and then, you might want to enjoy it with other avid Outdoorest. This can be easily be achieved as less than 1 hour away is the Green Springs Campsite & Hammerhorn & Wells Cabin are also only 1.5 hours south. When you're ready to head back into town, the city of Paskenta can be reached in 1.5 hours & Red Bluff only 2 hours away. Your next Outdoor Adventure is a phone call away.

Purchasing property from us is quick & effortless. I am marketing a contract to purchase. This property will be closed by a local title company & is guaranteed to be free of all liens and encumbrances. Buyer will receive title insurance & warranty deed. Message us here/call us today to get started.

We are currently offering this incredible lot at down to finance / cash.

Property Details:

Lot Type - Land

Sale Price -

State - California

Terrain - Hilly

County - Tehama

Property Usage - Recreation, Crop & Tree farming, Single Family or Mobile Home. requires permits

Property Address - Mt. Linn, Paskenta, CA 96074

Size - 40 Acre(s)

Road Access - Yes, Unpaved

Electricity - Solar

Well & Septic - Private

To buy this lot at this discounted price call/txt/email. Note: Other properties at bargain prices are available. Don't miss out on this great deal call/text us now.