Sacramento Riverfront 0.35 Ac Lot
22291 Adobe Rd : Red Bluff, CA Price
Tehama County, California
Expired Listing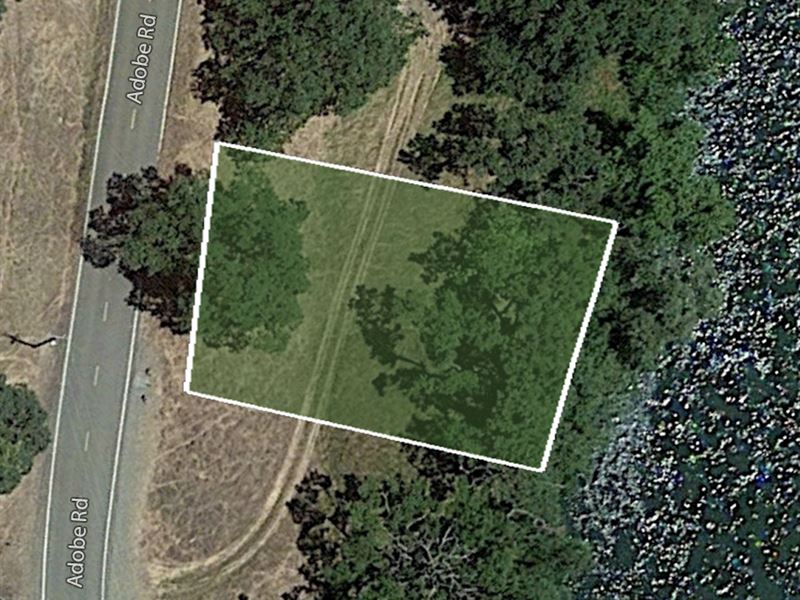 Land Description
Sacramento Riverfront 0.35Ac Property Sale

A Relaxing Life off Water, is a Call Away.

Contact to learn more

Look no further, these 0.35 acres are your diamond in the rough. We Welcome you to the Best Neighborhood in the Red Bluff area. Living off the Sacramento River, means Year round Trout & Salmon Fishing, Kayaking, Rafting & the simple Enjoyment of being Close to nature but still nearby town. And there's a ton of great hills for challenging walking & biking exercises. Come build your waterfront Single family home, Greenhouse, Crop & Tree farm area or even a Private stable to house a Horse, Cow, Sheep, Goat or Pig, in this desirable Surrey village Subdivision. Plus the Red Bluffs area is jam packed with Awesome Easy access amenities from Shopping, Dining & a variety of Play parks to High performing Medical Centers. Start experiencing the advantages of a WaterFront Life today. Connect with us now to learn more or make an offer.

Easily access this land via the paved Adobe road. Put the following address in Google Maps, it will take you right to the property: 22291 Adobe Rd. This property has a variety of usage options, from Single family dwellings, to Private Garages, a Guest Cottage & Accessory Buildings/Uses, as well as Home Occupations. The back half of the lot is a floodplain, which allows for Crop & Tree farming, truck gardening, viticulture, livestock grazing & other agricultural uses which are of the same or similar nature. Buyer will have to set up a private septic system. But the community has a Private Water System that serves 75 homes for 180.00/Quarter with unlimited usage/no water meters. The system is designed to accommodate 250 homes. Electricity is available at the street.

Buyer must verify & work with County to know what can & can't be done with the land, obtain proper permits if needed & confirm the availability of any utilities needed/serviced on the lots. Seller makes no warranties or representations about the land, its condition, or what can be built on the parcel.

Purchase this land at the extraordinary cash price of highly recommend you check out the Fascinating Gaumer's Jewelry & Museum of rocks & artifacts. It's around the corner from the lot & a Fabulous place for children's field trips. Plus a 15 minute drive north, will bring you to a hidden jewel, the Sacramento River Bend Area. It's one of the Best places to enjoy unspoiled Nature, Rich with Wildlife & great for picnicking. This parcel is also a short 32 minute drive from the heart of Redding, 50 minutes to Chico & 2 hours to Sacramento

Purchasing property from us is quick & effortless. I am marketing a contract to purchase. This property will be closed by a local title company & is guaranteed to be free of all liens and encumbrances. Buyer will receive title insurance & warranty deed. Message us here/call us today to get started.

A life off the River is only away, Why Wait?

Property Details:

Lot Type - Land

Sale Price -

State - California

Lot Type: Riverfront

Subdivision: Manzanita Heights

Terrain: Slight Slope

County - Tehama

Property Usage: Residential, Greenhouse, Crop & Tree farming, Private stables

Property Address - 22291 Adobe Rd, Red Bluff, CA 96080

Size - 0.35 Acre(s)

Road Access - Yes, Paved

Electricity - At the Street

Water - Surrey Village Water District

Septic - Private

To buy this lot at this discounted price call/txt/email. Note: Other properties at bargain prices are available. Don't miss out on this great deal call/text us now.