Almost 1 Acre Property in Perry, FL
Perry, FL 32348
Taylor County, Florida
Expired Listing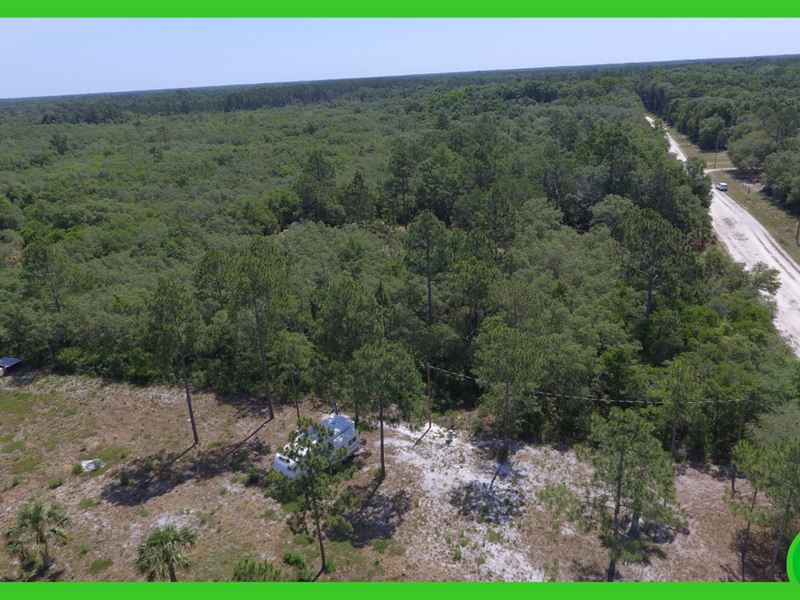 Land Description
Located on the outskirts of town, you will love the quiet side of life along with the ease of being close to town. Almost 1 acre of land that you can sculpt to your own oasis. RV's and mobile homes allowed.

Make that choice today before someone else does.

Owner Financing Available. Terms: down and per month at 7% interest. OR for all cash. No Credit Check.

All Property Details

County: Taylor County

Street: 3520 Quail st, Perry, FL, 32348

Size: 0.96 acres

Apn: 16-06-07-06313-505

Legal Description: LEG 0000.96 Acres - Kinsey Woodland SUB - Lot 101 - OR 502-157

Terrain: Leveled

Access: Gravel rd

Property Zone: Agriculture - Rural Residential

Is the property buildable? Yes

RVs: RV's are allowed

Mobile Homes: Mobile homes are allowed

Camping: Camping is not allowed

HOA: None

Electric: Available but not connected

Electric hookup info: Tri County Electric Coop Inc.

Estimated Cost of Installation: Need to be inspected by engineer first upon request.

Water: Need to install a well

Water services info: High's Quality Services, Inc.

Estimated well installation cost (Whole Set-up): Need to set-up a septic system

Sewer services info: Melvin's Hauling

Septic Tank Installation estimated cost: (2020)

Elevation: 30 ft

Flood Zone: Not in a flood zone area

Any setbacks to be followed? 50 ft. from the front, 50 ft. from the rear, 35 ft for each sides

Center GPS Coordinates: 29.952806, -83.630315

Corner Coordinates:

North West Corner:

29.953294, -83.630546

North East Corner:

29.953300, -83.630138

South West Corner

29.952440, -83.630547

South East Corner

29.952445, -83.630105

Nearby Schools:

School District: Taylor County School District

Elementary School: Taylor County Elementary School

Middle School: Taylor County Middle School

High School: Taylor County High School

Area Attractions:

Forest Capital Museum - 15 min (11.4 miles)

Forest Capital Park - 15 min (11.5 miles)

Iron House Mud Ranch - 23 min (14 miles)

Keaton Beach - 21 min (14.6 miles)

Saint Marks National Wildlife Refuge - 48 min (48 miles)

"Refer someone who buys land from us and we will pay a referral fee."

We are a real estate investment company. We buy and sell land throughout the country, so we are unable to meet you at the property. We are not utilizing the services of a realtor, so you are welcome to visit the property at any time. We encourage you to visit the property at your convenience to make sure the property suits your needs.

Disclaimer: We have not been to this property. Everything we know is in this ad. No warranties are stated or implied. Land is being sold as is. Buyer is responsible for doing all due diligence and verifying accessibility, utilities, build-ability and all other information contained herein prior to purchase.

Cheap Land for Sale.

Low Down payment.