5 Acres by Beautiful Chiquito Peak
County Road 6 : Capulin, CO 81124
Conejos County, Colorado
Expired Listing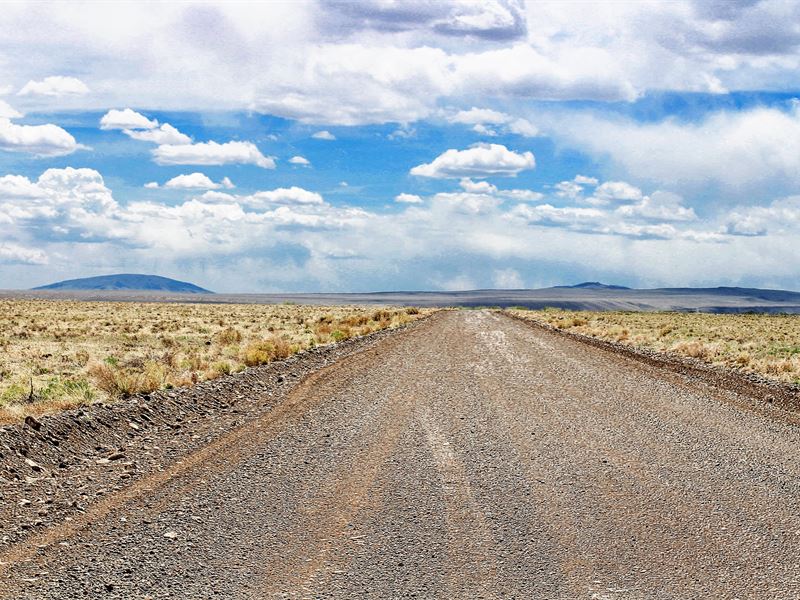 Land Description
Cash Discounted Price: Finance: Down, then for 5 years

(Plus service fee and property tax)

Property details:

Elegment ID: Co_Conejos3

State: Colorado

County: Conejos County

Address: County Road 6, Capulin, CO, 81124

Gps: 37.33582, -106.1443

Size: 5 Acres

Dimension: 650 ft x 335 ft

Title: Free & Clear, Special Warranty Deed

Zoning: Residential

Terrain: Flat

Taxes: per year

POA: None

Road: County Road 6 to Dirt road (25-Feet width Right of Way along north boundary and south boundary included in deed)

Electric: Need solar/wind

Water: Need well (average well depth in the area ~100 feet)

Sewer: Need septic tank

Phone: Cell or satellite

Internet: Cell or satellite

Trees: cleared

FEMA Flood Zone: not in Fema Flood Zone

RV's: RV is allowed for recreational use

Manufactured/Mobile Home: manufactured/mobile home is allowed

City Limit: Property is Outside of the city limits of Sanford, Co.

Legal: E1/2 Se1/4 Sw1/4 Nw1/4 30- 36-8 TNA 5

The Property:

You will love this 5 acres parcel in the remote but easy accessible part of Conejos, Colorado. Very few neighbors and only 15 minutes drive from three charming Colorado towns - Manassa, Romeo, And Sanford. Southern Colorado major city Alamosa is only 30 minutes away where you can find local restaurants, hospitals, grocery stores, Adams State University and Walmart Super Center.

You are only 0.25 mile from closest BLM land. Less than 2 miles from the beautiful Alamosa River. And only 3 miles from thousands of acres of Open Access BLM Land, Fish and Wildlife Land, and Rio Grande National Forest Land. Very desirable for hiking, outdoor recreation and hunting of elk and deer.

Many activities in the surrounding area - skiing, golfing, fishing, mountain climbing. A great place for a home. Many types of wildlife roam this area, San Luis Hills Wildness Study Area is only 3 miles to the south. With two small creeks running through the southern boundary of this land, you will see herds of mule deer walk by. There are so many outdoor recreations within a short distance of this land. San Luis State Wildlife Area is 1,691 acres of open space and is located just 30 minutes from the property. Activities here include four miles of gravel trails for hiking & mountain biking, Bird Watching, Boating, Fishing, Hunting and Camping featuring electrical hookups, grills, and a dump station.

No Hoa, no HOA fees, no Time Limit to Build.

Mobile / Manufactured Homes are allowed on the property within guidelines from Section 8.1 of the Conejos County Land Use Code.

You can put a mobile home, tiny home, shipping container home or alternative type of dwelling on the property.

There are RVs, Cabins, Mobile Homes, Site-Built Homes and Ranches on nearby parcels.

Based on Colorado Division of Water Resources, wells in the area have a depth of ~100 feet. Search the Colorado Division of Water Resources Website.

Nearby Cities & Points of Interest:

8 minutes to Capulin, Co

13 minutes to Monte Vista National Wildlife Refuge

15 minutes to Chiquito Peak

16 minutes to Sargent Elementary School

21 minutes to Monte Vista Farmers Market

23 minutes to Centauri High School

27 minutes to San Luis Valley Regional Airport

28 minutes to Alamosa, CO : Population 10,000

28 minutes to Adams State University

30 minutes to Walmart Supercenter

30 minutes to Ace Hardware

2 hours 27 minutes to Pueblo, Co

3 hours 11 minutes to Colorado Springs, CO : Population 500,000

4 hours 12 minutes to Denver, CO : Population 1+ Million

is a land investment company. If you are interested to become our business lending partner, contact us for more information.