Lot Near Hawaiian Paradise Park
16291 Pohaku Drive : Keaau, HI 96749
Hawaii County, Hawaii
Expired Listing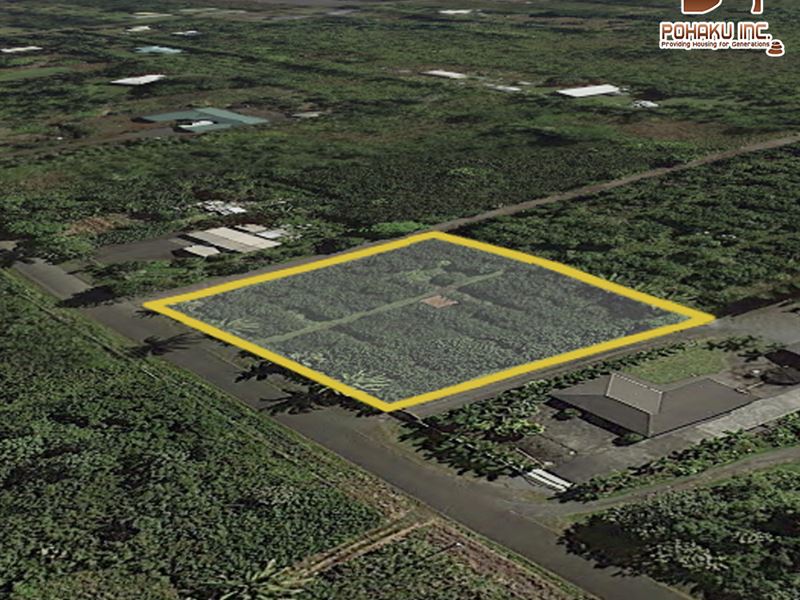 Land Description
----------------------Sold----------------------

Beautiful trees and ferns in a natural setting on this 1-acre lot in Orchidland Estates on 37th Avenue. A perfect location for gardening and enjoying the island lifestyle. Convenience center with gas, groceries, restaurant and hardware store under 2 miles away on Orchidland Drive.

We are offering this property at a discounted Rock Bottom cash price so that one lucky buyer can own the perfect property at a Below Market price.

Property Value

The Market Value for the Beautiful lot is around Based on recent property Sales in the area.

We offer this property for only that saves more than 20%.

We are also offering this property with a very affordable, no credit check seller financing. We love to work with buyers to help ensure the best deal that suits any budgeting needs.

See below for complete seller financing details.

Property Details

Property type: Vacant Lot

Property Class: Agricultural

County: Hawaii

Property Address: 16-291 Pohaku Drive, Keaau

GPS Coordinates (Approximate Center): 19.575500, -155.020262

City: Keaau

Zip: 96749

Acres: 1

Square Feet: 43,560 sq ft

Approximate Dimensions: 224 ft x 241 ft x 193 ft x 192 ft

Topography: Flat

Mobile Homes Allowed: no

Nearest Cities or Subdivisions:

- Kurtistown

- Pahoa

- Mountain View

Annual Taxes: Power: Available/ Contact Hawaii County

- Water: no

- Sewer: no

Purchase Options

We are currently offering 2 ways to buy this beautiful property:

Seller Financed Price: this property today with only down and payments of just per month for 120 months.

This is a fully amortized loan at 7% interest with NO Credit Check or prepayment penalty. Additional loan servicing fee added to monthly payment.

Lower interest rate and possibly a lower monthly payment are available with a larger down payment. Ask us for more details and we will work with you to create the terms and monthly payment that work with Your budget.

Local Schools Include:

- Keaau Elementary School

- Keaau Middle School

- Keaau High School

Closest Grocery Stores:

- Island Natural Grocery Store

- Foodland Kea'au

Local Restaurants:

- Le Umu Samoa

- Kurtistown Cafe

- La Jefa Island Tacos

Local Attractions:

- Hobby Garden Hawaii

- Panaewa Rainforest Zoo

- Volcano National Park Kilauea Caverns of Fire

Disclaimer

Buyer is responsible for verifying all information with the County as to what can and can't be done with the property. Buyer will need to work with the County to obtain the proper permits if needed. Buyer will also need to confirm the availability of any utilities needed or serviced on the property. Seller makes no warranties or representations about the land, its condition, or what can be built on the property.