3.62 Acres of East Texas Land
Fm 1662 Laneville : Rusk, TX 75667
Rusk County, Texas
Expired Listing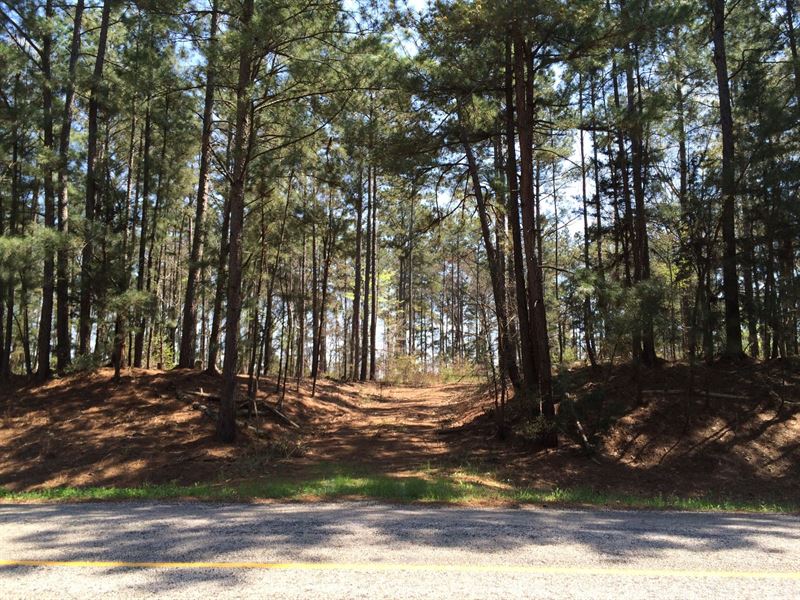 Land Description
Owner Financing Available. Terms: down and per month at 7% interest. OR for all cash.

The stars at night, Are big and bright,

Deep in the heart of Texas. Admit it you just sang that...

We have available just east of Lake Striker in Texas, 3.62 wooded acres, waiting for you to come and look at the stars at night. You can camp, You can have an RV, You can place a mobile home, here off the beaten path in Rusk County Texas near Laneville.

There has been a driveway built prior that leads to a cleared area in the trees, this is slightly overgrown now due to none usage but would be easy to reopen.

Come and make this property yours before someone else sees the potential of this property.

All Property Details

County: Rusk County, Tx

Street: 0 FM 1662, Laneville, TX 75667, Usa2

Size: 3.62 acres

Apn: 66154

Legal Description: AB 12 M S Gonzales Sur

Terrain: Quite rolling

Access: Paved rd

Property Zone: No zoning

Is the property buildable? Yes

RV's: RV's are allowed

Mobile Homes: Mobile homes are allowed.

Camping: Camping is allowed

HOA: No access for an HOA in this property

Electric: Power pole in the area

Water: Water hookup available through Laneville Water connect fee if no other construction costs ) Laneville WSC

Sewer: Would need to install septic system

Taxes: (2020)

Elevation: 372 ft

Flood Zone: Not in a flood zone area

What is the minimum build size / square footage for a home? None

Any setbacks to be followed? None

Center GPS Coordinates: 31.965944, -94.840000

Gps Coordinates:

31.966489, -94.839804- Nw

31.966237, -94.839174- Ne

31.96496 , -94.839863- Se

31.965406, -94.840968- Sw

Nearby Schools:

Laneville School

Laneville High School

Laneville Head Start

Hedge Bottom North Side

Mount Enterprise Isd

Area Attractions:

Montgomery Park - 14.1 miles

Depot Museum - 15.6 miles

Howard Dickinson House Museum - 14.8 miles

Lake Forest Park - 16.9 miles

Gaston Museum - 21.9 miles

Rusk County Airport - 17.1 miles

Cherokee Trace Drive - 16.5 miles

Lake Striker - 15.3 miles

"Refer someone who buys land from us and we will pay a referral fee."

We are a real estate investment company. We buy and sell land throughout the country, so we are unable to meet you at the property. We are not utilizing the services of a realtor, so you are welcome to visit the property at any time. We encourage you to visit the property at your convenience to make sure the property suits your needs.

Disclaimer: We have not been to this property. Everything we know is in this ad. No warranties are stated or implied. Land is being sold as is. Buyer is responsible for doing all due diligence and verifying accessibility, utilities, build-ability and all other information contained herein prior to purchase.

Cheap Land for Sale.

Low Down payment.