Grande Vista Bay Waterfront 1.11 Ac
E Shore Dr : Rockwood, TN 37854
Roane County, Tennessee
Expired Listing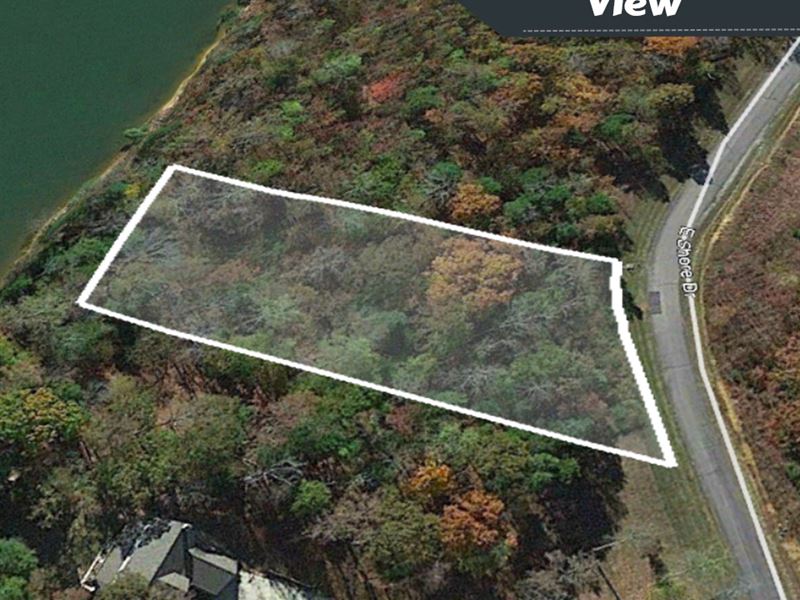 Land Description
This area is growing rapidly, which will increase the property values of housing, therefore if you're planning on moving here, now is the time. Give yourself a Refreshing start & build your ideal home in this One-of-a-Kind property, along the waters of Watts Bar Lake. Wake up with Stunning Views & luxury only a Waterfront Property offers. Level up your quality of life, air, mood & wellbeing. Grande Vista Bay offers the best water sports & activities. Aside from amazing activities, this Spectacular Lakefront community offers gated roads, underground electric, central water, sewer system, natural gas, a clubhouse with a kitchen, swimming pool & community boat docks suitable for all boat sizes. With the variety of purchase options available to you, we've made buying easy. Contact us now to learn about our flexible payment options.

The Waterfront parcel sits on the paved E Shore Dr road. Use these coordinates to find the property via Google maps: 35.792556, -84.627750 or nearby neighbors address of 229 E Shore Dr. The lot zoning allows for single family residences, public uses & utility substations, fixed equipment, home occupations & accessory uses places of worship, single wide mobile homes not allowed. This lot has been primed for building, as all utilities are at the street. This land is a part of the Grande Vista Bay Association, which has a yearly fee of Learn more about the association by visiting Buyer must verify & work with County to know what can & can't be done with the land, obtain proper permits if needed & confirm the availability of any utilities needed/serviced on the lots. Seller makes no warranties or representations about the land, its condition, or what can be built on the parcel.

Financing available, contact Marisol for details. Or get this Unbelievable sale for cash.

You'll never run out of amazing places to go around this beautiful Waterfront property. A short drive away are several local museums that offer a tremendous amount of town history at Homesteads Tower & Military Memorial & the tasty Chestnut Hill Winery. Plus lots of outdoor activities at Roane Memorial Gardens, Mt Roosevelt Scenic Overlook & State Forest, Riverfront & Robinhood Park, Wildwood Stables & Trailhead for Stonehenge Trail only 50 minutes away. The land is also only minutes to downtown Rockwood, 20 minutes to Kingston & 43 minutes to Crossville.

Purchasing property from us is quick & effortless. This property will be closed by a local title company & is guaranteed to be free of all liens and encumbrances. Buyer will receive title insurance & warranty deed. Message us here/call us today to get started.

Purchase this property for or Contact Marisol for financing Details

Property Details:

Lot Type - Land

Sale Price -

State - Tennessee

County - Roane

Assessor's Parcel Number - 087P B 007.00

Property Usage - Single Family Homes, Accessory uses Places of Worship, Public Uses & Utility Substations, Fixed equipment, Home Occupations, No Single Wide Mobile homes

Property Address - 0 E Shore Dr, Lot : 112, Rockwood, TN, 37854

H.O.A / P.O.A. Community & Contact - Grande Vista Bay

Size - 1.11 Acre(s)

Road Access - Yes, Paved

Electricity - At Street

Water & Sewer - City connections

Market Value - You are buying into Equity as similar land has sold for buy this Waterfront lot at this discounted price call/txt/email Marisol. Don't miss out on this great deal call/text us now.