1 Acre in Arp, Tx, $28,990
Old Providence Rd : Arp, TX 75750
Smith County, Texas
Expired Listing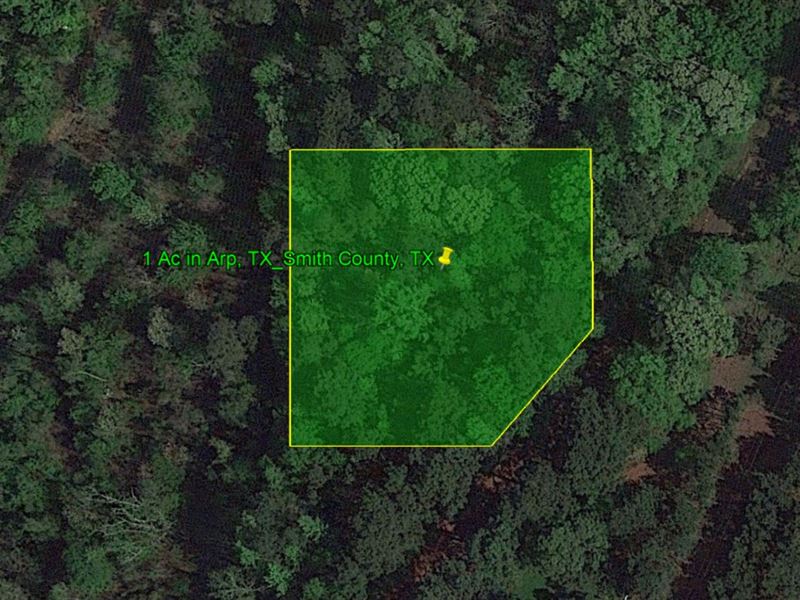 Land Description
Cash discount and affordable financing terms available

(You can visit the property anytime)

This parcel is located in Arp, TX; Smith County; TBD Old Providence Rd.

Property Information:

Another great chance for you to get an incredible property under your name. We got your back with this amazing property in Arp, TX. This 1-acre property resides within Smith County and is located just 1hour 50 min from Dallas, TX. Plus, Mobile Homes are allowed. Incredible prices are available so you can stay within budget and you can become an owner of your own piece of heaven. Let us help you get incredible views and lots of adventures with this premium property. Get enough space to start building your home today before it is too late.  Ask for our special cash discount just for you or our owning financing option (only a small down payment with no credit checks). You won't regret it. Contact us and start you family's legacy now.

Pricing & Terms:

Payment Plan wholesale price: payment: payment: Only taxes)

Term: 5 years

Coordinates: 32.2855, -95.009

Property Dimensions: 225.85 Ft Width X 141.21 Ft Depth (With other various dimensions)

Disclaimer - Buyer must perform their own due diligence they should do with any land purchase. This land is sold as is and all information provided is to the best of seller's knowledge. Many of the pictures provided are not personally taken by the seller and some of the presented pictures represent the general area near/around the property.