.58 Acres Lot in Oconee County
Sourwood Bench Ct : Salem, SC 29676
Oconee County, South Carolina
Expired Listing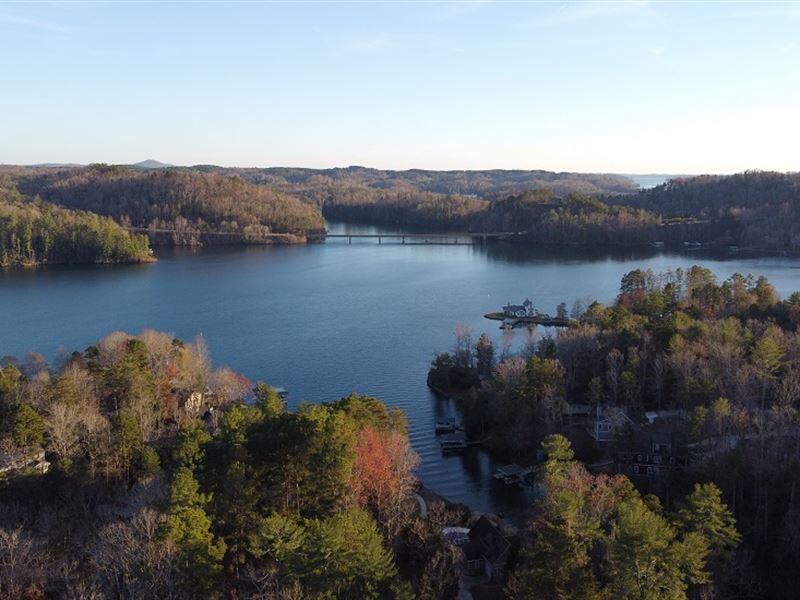 Land Description
Drop-Down Price...

Cash Price: Finance Price: Down and per month for 60 months

0% interest for the life of the loan.

With water as blue as a remote beach in the pacific, this property makes you feel like you are always on vacation. Featuring a scenic view that directly reflects the seasons, there are infinite possibilities for this property, located in South Carolina on Keowee Bay. It's the ultimate sanctuary to create a beautiful home to facilitate exploring the land features' and boundless natural scenery. Sourwood Bench Ct runs through the premises, surrounded by mature trees with an eager sun, peaking through the cracks in between them. Enjoy stunning, private sunsets past the mid-range mountain ridge with surrounding trees, freshwater, and a sandy beach landing-the perfect location for seasonal bonfires and water access. Activities like canoeing, hiking, and boating are directly facilitated near the land, an ideal offering for your family and guests. This property is ideal for adventures of all kinds, a blank canvas to establish your mark and legacy.

Interior lot in Keowee SEC 02 community on Lake Keowee. Sourwood Bench Ct is located on the north end of Lake Keowee just above Highway 11. The community is made up of 50 properties and has a landing, tennis court, pool and clubhouse.

Technical Information:

On a Keowee SEC 02 subdivision, local service companies in the area supply utilities. A septic tank is needed as well as propane gas. The grounds are in CFD zoning, meaning that land is capable of either residential or commercial services. Additionally, camping is allowed while mobile homes and RV's, sanctioned for residential purposes.

PLUS we offer you a proposed layout of a Leaf house that is perfect for this property.

Call us for more images of the property or the 3D House and drone videos.

Property Information

County Name: Oconee County, South Carolina

Apn: 047-01-01-030

Center GPS Coordinates: 34.92802, -82.91301

Size: 0.58 Acre

Address: Sourwood Bench Ct, Salem, SC 29676

About the Seller: Hi. I am Chafiq, an Architect and a Real estate developer at the same time. I am based in New York, I bought undeveloped lands and sell them at the lowest price. As an Architect, I am offering free preliminary design home complimentary to the buyer so they can save tons of money for paying architects. I believe that to be successful in real estate we must always put our client's best interest first and I believe Land Is Very Inexpensive to Own as a Long-Term Investment.