1 Acre Land + Fixer Upper
960 Williams Evans Rd : Springfield, SC 29146
Aiken County, South Carolina
Expired Listing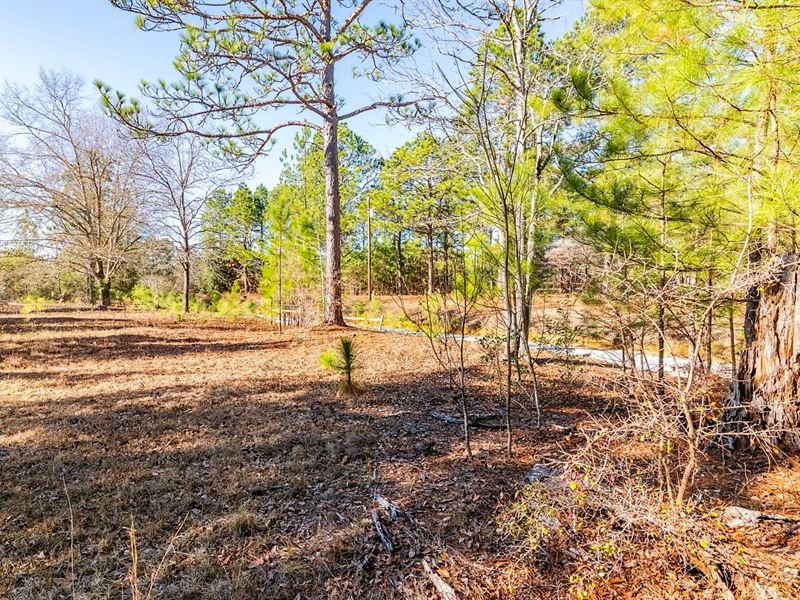 Land Description
Owner Finance: down, then for 8 years

(Plus service fee and property tax)

Cash Discounted Price: non-refundable deposit secures this property. Deposit will be counted toward purchase price.

Title of Property: Title will be delivered Free and Clear once property has been paid in full. This property comes with title insurance.

Elegment ID: Sc_Springfield1

State: South Carolina

County: Aiken County

Address: 960 Williams Evans Rd, Springfield, SC 29146

Gps: 33.55253, -81.40051

Size: 1 Acre Land, 1022 sq feet House

Dimension: 350 ft x 257 ft

Apn: 266-00-02-003

Title: Free & Clear, South Carolina Special Warranty Deed

Zoning: Rural Development (Rud)

Elevation: 320 feet

Terrain: Flat with Pine trees

Taxes: per year

HOA: None

Road: County Maintained Road, NOT landlock

Electric: Aiken Electric Cooperative (buyer to verify cost to connect)

Water: Well with electric pump already installed (buyer to verify condition)

Sewer: Septic tank already installed (buyer to verify condition)

Phone: Cell or Landline

Internet: Local service provider

Trees: Wooded, not completely or partially cleared

FEMA Flood Zone: NOT in Fema Flood Zone

RV: RV is allowed for up to 12 months with valid building permit

Manufactured Home: manufactured home is allowed

City Limit: Property is Outside of the City Limits of Springfield, Sc

Legal: E OF Hunter Branch

Tired of city life hustle & bustle? Need room to grow? Start living your best life in this Beautiful yet Affordable 1-acre land with a one-story single-family house of 1022 square feet. House is vacant and needs repairs and updates. We are selling this property As IS. Buyer will become the new owner of the land + Fixer Upper Home (that needs repairs). Electric is serviced by Aiken Electric Cooperative. Water well with electric pump are already in-place. County maintained Williams-Evans Road provides great access to this land. The large acreage provides plenty of privacy for the new owner. Conveniently located close to Aiken, Springfield, Augusta, Columbia for all your shopping, grocery, dining and entertainment needs. Come see easy living the country way. Buy with confidence.

Type: Single-family Residence

Style: One Story

Total Area: 1,022 sqft

Heated Area: 1,022 sqft

Exterior Walls: Frame, Siding, Wood;

Year Built: 1975

Flooring: Automatic Floor Cover Allowance;

Roof Cover: Metal, Preformed

Number Fireplaces: 2

Heating Type: Warmed & Cooled Air

Bedrooms: 1 (open floor space)

Bathrooms: 1 Full

Electricity: Aiken Electric Cooperative (buyer to verify cost to connect) - 2790 Wagener Rd, Aiken SC 2980

Water: water well with electric pump already in-place (buyer to verify condition)

Sewer septic system already in-place (buyer to verify condition)

Zoned for Rural Development (Rud), this land gives you plenty of development flexibilities according to your needs. For example:

Agricultural Use: live stock is allowed on this land.

Retail Use: - set up your own store and shop here.

Commercial Use: - IT, finance, insurance, education, healthcare, hotel or motel, restaurant, auto shop, religious building, etc. are all allowed.

Residential Use: single-family home, duplex/triplex/quadruplex (need to apply permit), multifamily/apartment/townhouse (need to apply permit), manufactured home (need county manufactured home permit), modular home (no need for permit), and all kinds of accessory buildings.

You will be able to live in an RV Recreational Vehicle for up to 12 months while building, with a valid building permit.

Detail permitted use of this land can be found in the Aiken County Land Management Regulations, under Rural Development RUD zoning (Link)

Aiken State Park: This land is only 10 minutes from the beautiful Aiken State Park. Enjoy this 1067 acres all natural space.

Set along the South Edisto River, Aiken State Park is a haven for fishing, canoeing and kayaking. A scenic 1.7-Mile canoe and kayak trail winds its way down the south fork of the Edisto River, attracting paddlers from across the region. Aiken State Park has a history as notable as its natural beauty.

Fishing: Enjoy fishing in one of the four park lakes or the South Fork of the Edisto River for bream, bass and catfish. A valid South Carolina fishing license is required. Rods and reels are available for loan at the park office.

Boating and Boat Access: Private boats are allowed on the South Fork of the Edisto River. River access is available at the state park boat landing. Fishing Boat Rentals: Non-motorized fishing boats rent for Rentals: Canoes are available for rent at the park for This includes life jackets and paddles. Aiken State Park also boasts a 1.7-Mile canoe trail on which you can enjoy paddling your own canoe or a rental boat.

Picnic and Playgrounds: are open to public and available for use.

Swimming: The swimming area at Aiken State Park is open from Memorial Day weekend through Labor Day weekend. Dogs are prohibited in and around the swimming area.

Bird Watching: There are areas of the park that are ideal for bird watching. Interesting birds that can be seen include egrets, heron and various birds of prey.

Geocaching: Geocaching is permitted. Several geocaches are located on the park. For more information and location of these caches visit the official geocaching website.

Hiking and Biking Trails: Jungle Trail (3-mile loop)

Aiken County Public Schools:

Cyril B. Busbee Elementary: 1000 Brookhaven Drive, Aiken, SC 29803

Ridge Spring-Monetta Elementary: 422 Hazzard Cir, Ridge Spring, SC 29129

A.L. Corbett Middle School: 10 A.L. Corbett Circle, Wagener, SC 29164

Ridge Spring-Monetta Middle High School: 10 J P Kneece Dr, Monetta, SC 29105

Wagener-Salley High School: 272 Main Street South, Wagener, SC 29164

Nearby Cities & Points of Interest:

11 minutes to Aiken State Park

16 minutes to Aiken Gopher Tortoise Heritage Preserve

18 minutes to Springfield town center

48 minutes to Orangeburg downtown

51 minutes to North Augusta downtown

59 minutes to Columbia downtown

2 hours to city center of Charleston, Sc

2 hours 23 minutes to city center of Charlotte, Nc

3 hours city center of Atlanta, Ga

How to Find the Land:

Search "960 Williams Evans Rd, Springfield, SC 29146" in Google Maps to find the exact location:

Northeast Corner: 33.55283, -81.40062

Northwest Corner: 33.5528, -81.39993

Southwest Corner: 33.55241, -81.401

Southeast Corner: 33.55212, -81.40054

You are welcome to visit a property anytime you like. Just Contact Us to schedule a time so that we can be sure the property is still available before you drive out to it. We operate an eCommerce land business, and we typically do not accompany property visits.