1.39 Acre Awesome Land
Safford, AZ 85546
Graham County, Arizona
Expired Listing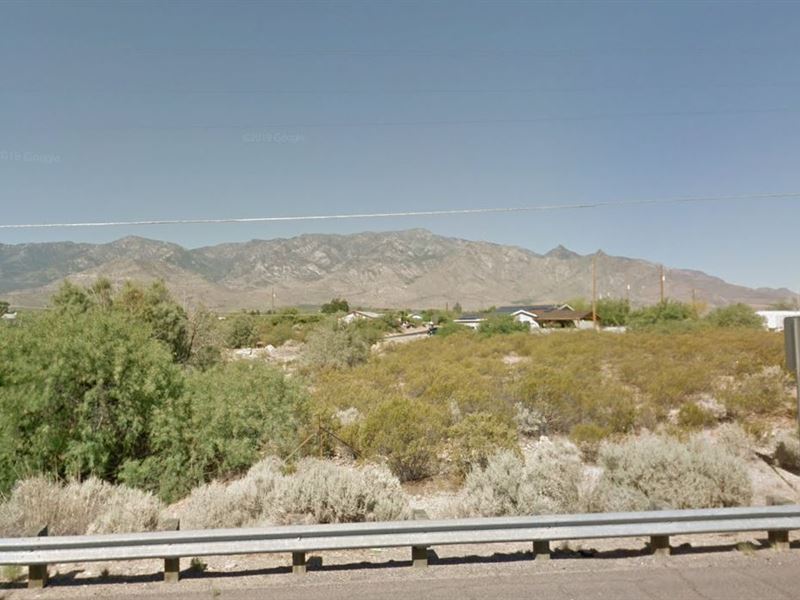 Land Description
Invest in this stunning 1.39-Acre land parcel situated in Swift Trail Junction, Graham County, AZ which sits off HWY 191, access to the property is via paved Rd. The property is off-grid with several houses which you can dub as neighbors. The property is approximately 1.4 miles east of Federal Correctional Institution and 2.5 miles North of Cactus Flat. Enjoy the beautiful mountain views which boast the beauty of the city. Grab this gem now before anyone else does.

1.1 miles from the property is Mount Graham International Observatory, the mountain is one of several which mark the boundaries of their sacred space. They view the mountain as the embodiment of spiritual energy rather than as a specific "place." The mountain has ancient, undisturbed burials, as well as being a source for medicinal plants and a location for ceremonies. That's what makes it special.

What are you waiting for? Call us now to learn more about the offer.

Property Details:

Parcel Number: 106-20-318

All Cash Price: Vacant Land

Location: Safford, AZ 85546

Country: United States

State: Arizona

County: Graham

Zip: 85546

Center GPS Coordinate: 32.7259, -109.7131

Gps Corner Coordinates:

32.726281, -109.713537

32.726277, -109.712834

32.725510, -109.712480

32.725512, -109.713183

Power: Graham County Electric Cooperative Inc.

Sewer: Would need to install septic

POA/HOA Fees: The county doesn't have information on this, they suggest confirming this to the owner.

Taxes: (2020)

Water: Would need to dig a well

Contract: Cash Sale

Size: 1.39 acres

Legal Description: BEG AT NW COR SW4 NW4 TH S 89Deg 52Min 41Sec E 863.31' Alng The N Bndry OF Said SW4 NW4 TO The True POB TH S 89Deg 52Min 42S E C E 216' TO A PNT Lyng ON The SW R/W OF US HWY 666 TH S 21Deg2 6M IN 25Sec E 300' Alng Said R/W TO A PNT TH N 89Deg 52Min 4

General Elevation: 3235 ft

Zoning: RSB - (Residential Single-Family)

About the Seller: We are the Vacant Land Guys. A small team that search the country for vacant land and sell it at rock bottom wholesale prices. We own all of the properties we sell. We are able to keep our prices super low because there is no middleman to deal with. When you buy from us you are buying directly from the owners of the property.

We make it super easy to own land. We accept credit cards, bankwire transfers, cashiers check, and money orders. Buy property on our website with a credit card.