Land Wholesale Priced Close To Lake
Silver Lake Rd : Rhinebeck, NY 12572
Dutchess County, New York
Expired Listing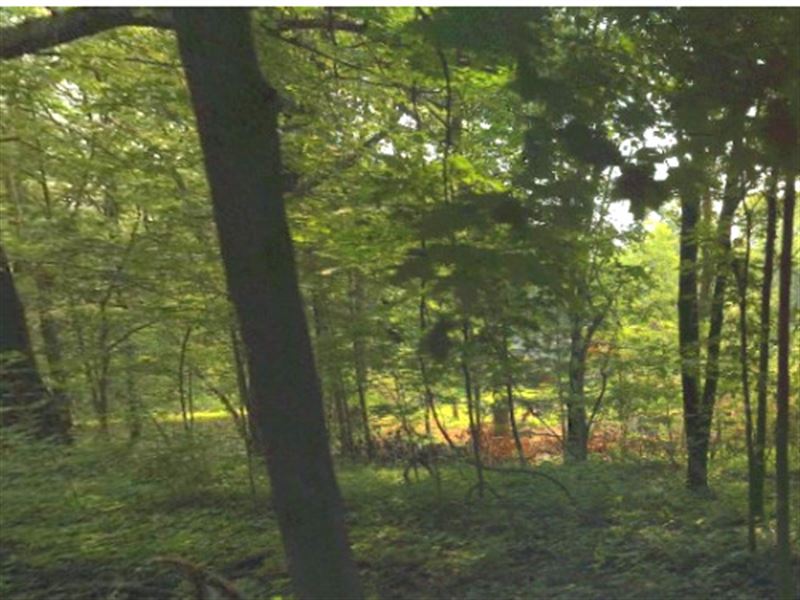 Land Description
Here's a rural residential vacant land that will meet your criteria of being in one of the best towns in the Hudson Valley at a deeply discounted price.

This parcel is in a beautiful area with access to Silver Lake is just a short walk away and great for anyone looking for privacy within fifteen minutes from the village of Rhinebeck, that's offering amazing culture and delicious culinary talent at its unique and welcoming restaurants.

Peacefully located walking distance to Silver Lake

Lakefront location with low traffic flow - Rural location

Great for Agricultural, Kayaking and more

This vacant land brings together diverse land uses

This is a one-of-a-kind property for a weekender or possibly a full-time retreat. A must-see for you to appreciate,

DRIVE-BY Anytime... and take a look, you won't be disappointed.

Own It Today For w/Financing

53.6% Off The Full Market Value

or

Own It Today For With All Cash

66.9% Off The Full Market Value

A Quality Addition to Your Portfolio: Silver Lake Rd, Rhinebeck, NY This is a peaceful, relaxing oasis in a great neighborhood. Mature trees surround this cozy escape from the hustle and bustle of daily life, yet the Omega Institute, Rhinebeck village, Bard College, and the Taconic Parkway are only minutes away.

County Profile:

What's Happening in Dutchess County Ny?

Dutchess County is one of 62 counties in the State of New York that is located in the Mid-Hudson Region of the Hudson Valley, north of New York City.

Area Information:

The county seat is Poughkeepsie with this being the largest city as well. Dutchess County is part of the Poughkeepsie-Newburgh-Middletown Metropolitan Statistical Area, which belongs to the larger New York-Newark-Bridgeport, Ny-Nj-Ct-Pa Combined Statistical Area.

Major Cities and Towns:

Dutchess County consists of 2 cities Beacon and Poughkeepsie, 20 towns including Amenia, Beekman, Clinton, Dove, East Fishkill, Fishkill, Hyde Park, LaGrange, Milan, North East. Pawling, Pine Plains, Pleasant Valley, Red Hook, Rhinebeck, Stanford, Union Vale, Wappingers, Washington.

Rhinebeck, NY Neighborhoods

Netherwood / Gretna, Cokertown / Fraleighs, College Park / Linden Acres, Wurtemburg / Eighmyville, Clinton Corners / Clinton Hollow.

Rhinebeck, NY Cost of Living

The cost of Living in Rhinebeck, NY is 34.7% higher than the National Average.

What's Happening in Rhinebeck, Ny?

Rhinebeck is a town in Dutchess County, New York. The town of Rhinebeck is in the northwest part of Dutchess County in the Hudson Valley. "Rhinebeck" also refers to the village of Rhinebeck, located within the town. Rhinebeck residents living within the village are citizens of the town as well, but residents living only in the town are not citizens of the village.

Property Details

Address:  Silver Lake Rd, Rhinebeck, NY 12572

Gps Coordinates: 41.2995, -73.1547

Status: Active

Sale Price: (with financing); (if you pay cash)

State: New York

County: Dutchess

School District: Rhinebeck Central

Closest Community/City To The Property: Poughkeepsie, Ny

Lot Size:  0.39 Acres

Property Type: Rural Vacant Lots of 10 Acres or Less

Zoning: (314) Vacant Land: Residential

Terrain: Level

Road Access:  Paved

Utilities: Electricity

Water Supply: Well/Septic Required - Contact Dutchess County Building Inspector

Sewer: Well/Septic Required - Contact Dutchess County Building Inspector

Annual Taxes:  (Estimate)

HOA Dues: N/A

Disclosure: The owner has not visited the property and is not aware of the overall condition and may require permits, surveys, or zoning changes. This is a  free & clear parcel with no liens and taxes are paid to date.

We cannot provide suggestions, or advice with regards to your purchase and buyers should do due diligence on property conditions, permits (if applicable), surveys, or zoning prior to purchasing.

This Land For Sale has been discounted being sold "AS IS" without any warranties or representations of any kind or character, express or implied, with respect to the property.

If you need assistance determining a fair purchase price, or have questions with regards to the conveyance of title, please contact a local real estate agent, use third party sources including but not limited to appraisals or the county departments the property is situated for more information.

All information provided is deemed reliable but not guaranteed. It is the buyer's responsibility to intend to complete the purchase by doing your due diligence researching the title and confirming the property listed is actually the one you want to buy prior to putting in an offer because all sales are final.