All Wooded Parcel Near River
Cr 206 : Alton, MO 65606
Oregon County, Missouri
Expired Listing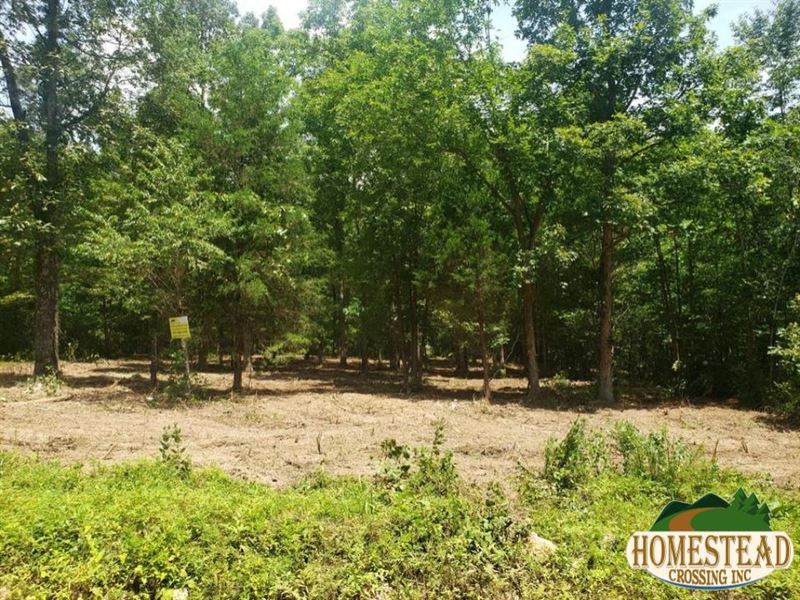 Land Description
Located near Alton, Mo, you will find this all wooden lot of approximately 4.65 acres with county road frontage. The parcel is mainly level and has a very private feeling to it. Located in the Oregon Territory Addition, you will find this culdesac that is surrounded by Piney Creek. Although this may be a subdivision you are well out of town. Electric is available right on the parcel.

Alton is a small rural town with about 700 residents and is the county seat of Oregon County. Alton may be a small rural town, but it does have the amenities to support your everyday needs.

Much of the surrounding area is Mark Twain National Forest, including the Irish Wilderness. You will find that this area is popular for hunting especially turkey and whitetail deer. Hiking and fishing are also popular activities in this area. Grand Gulf State Park is nearby as well, and is home to "The Little Grand Canyon". The Eleven Point River flows in a southeastern direction through the county and is popular for floating, fishing, camping, and other water activities. Greer Spring is located North of Alton on scenic Highway 19. This is one of the nation's most spectacular spring and is the second largest spring in Missouri. You can also find another spring, Turner's Mill in the county.

Mammoth Spring is just over the Arkansas border. It pumps about 10 million gallons of water an hour and forms the Spring River. The Spring River is a favorite place for trout fishing.

Give us a call today to make this little slice of heaven yours today at or feel free to text us at.

Location: CR 206 Alton, Mo

Taxes: Approximately per year.

Zoning: Residential

Restrictions: None

Terrain: Mainly Level

Access: County Road 602

Utilities: Electric

Remote

Timber

Views

Near National Forest

Near Eleven Point River

Lease/Purchase: per month with down payment. Total purchase price: credit checks, no-prepayment penalties, and no balloon payments.

To get started, all that is needed is the Down payment in addition to the first month's payment due together. Then the payments are just the monthly payment.

All of the payments paid the first year, including the down payment and any extra money paid, will be subtracted from the sale price with no interest ( after the first year the interest is just 9.75% For Land or 8.99% For Homes.) After three years of payments being paid as scheduled (or 25% of the sale price has been paid off,) the buyer will have the option to go to a Deed with note and Deed of Trust. Upon completion of the contract, the buyer will receive a deed.