Dolan Property
Buckhannon, WV 26267
Upshur County, West Virginia
Expired Listing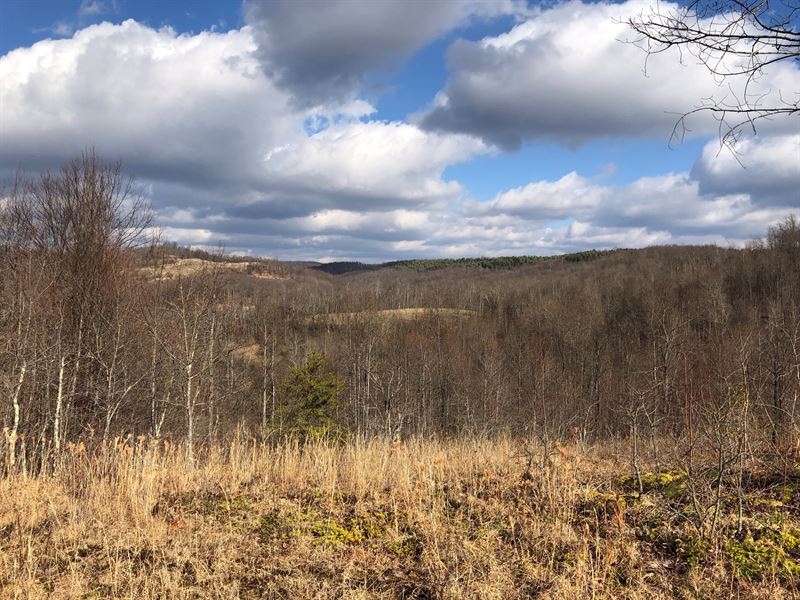 Land Description
The Dolan Property is a 201 acre two parcels - 90 acres and 111 acres fee simple timber and mineral tract located on Big Sand Run in Union District. The tract is approximately 7.5 miles east of Buckhannon, WV the county seat of Upshur County, WV and the home of West Virginia Wesleyan College. All surface, timber and mineral rights are being sold.

The property has paved road frontage on county route 151, Old Elkins Road, and on County Route 5/22, Hawkins Road. Drivable access onto the property is located off of county route 151, via an existing road that provides excellent access into the tract. The property offers multiple outdoor recreational opportunities such as hiking, bird watching, wildlife watching, wildlife photography, ATV riding, and large and small game hunting. The Dolan Property has two fields totaling approximately 8 acres. The lower field is located close to County Route 151 and would make a great location for a house site. Both fields also make excellent food plots for the various wildlife species found in the area. There is also a small pond on the tract which is located below the upper field and to the right of the access road.

There was a small surface mining operation that was active on the property in the 1980'S. The area impacted by the surface mine was reclaimed and today is covered with grassland and in some areas is being recaptured by a natural hardwood forest. The property also has the opportunity to provide future income through the harvesting of timber. The timber was last harvested approximately 12 years ago.