Large Residential Lot With Creek
Menton Street : Gordon, GA 31031
Wilkinson County, Georgia
Expired Listing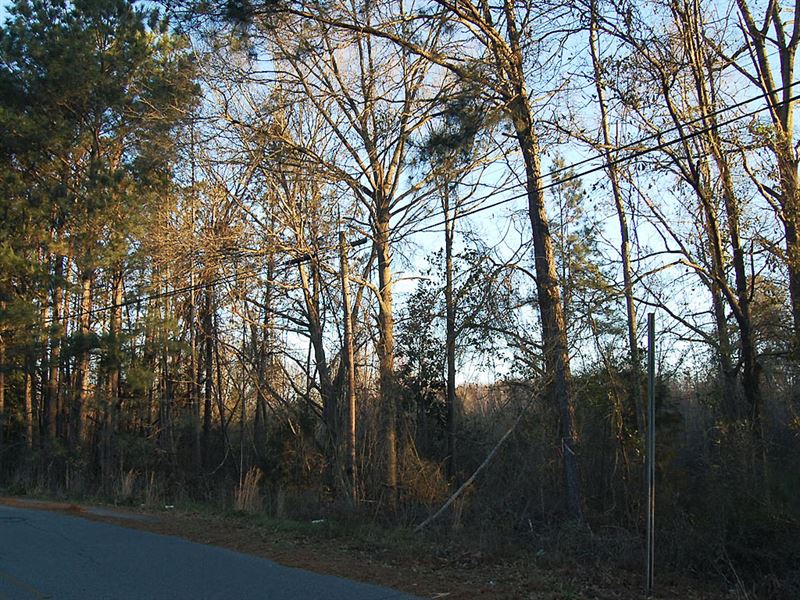 Land Description
This is an ideal property for a beautiful home. The lot is flat and large coming in at 0.89 acre (38,768 sq.ft.). The advantage of this larger lot is that you have plenty of space to position and build you home compared to other smaller lots. There are also plenty of medium sized trees that can be used to beautify the property upon development. Near the back of the property is a small creek. At the property there is power and the possibility of city water and sewer. Menton Street is a well maintained paved road. Act now and build your dream home.

Property Number: 11177

Size: 0.89 acres

Dimensions: 304.04' x 113.27' x 228.88' x 194.11'

Road Access: Paved Road

Slope Description: Mostly Flat

Assessor Parcel Number (Apn): G12 029

Estimated Annual Taxes: Definition R-3 (Multi-Family Residential): A single or multi-family dwelling is allowed under city of Gordon zoning regulations. The county of Wilkinson has no restrictions on city lots. A city permit will be required be prior to building to make sure the site location is suitable.