2 Acres in Wood County, TX
Alba, TX 75410
Wood County, Texas
Expired Listing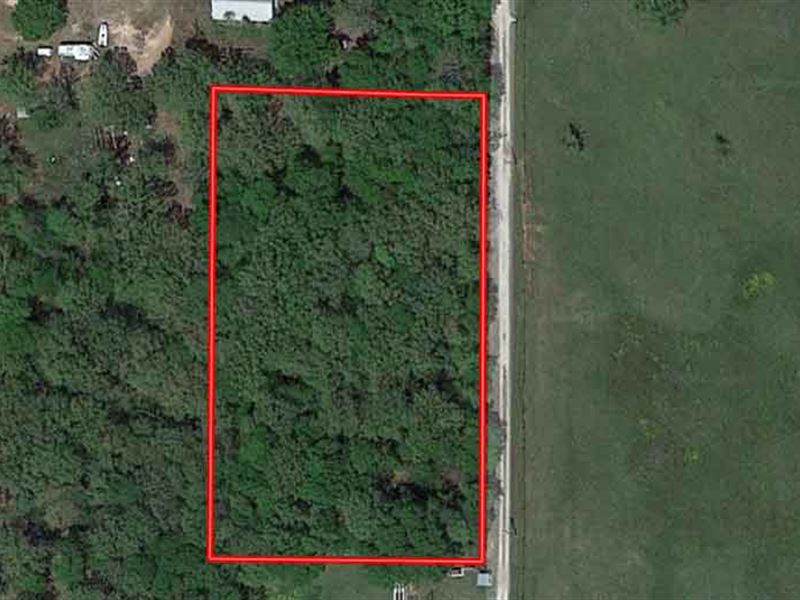 Land Description
2 Acres in Wood County, Tx for Only - A Savings of property, along with all of our properties, has been carefully selected using our "12-Point Vetting System" that we use to help ensure you get only the highest quality, wholesale land on the market.

Check out our videos to learn more about our buying process, and what makes us different:

We have also included a series of screenshots that show you the parcel layout, topography and a number of other important data-points that will help you to make an informed decision before purchasing.

NEW This plot has just been cleared of all underbrush and has a new easement for easy access (see photos). With all of the large trees still standing this location is perfect for a new homestead or a commercial building.

Features:

This property is located at: TBD CR 1689 Down Easemnt & FM 17, Alba, TX, 75410

This Property is Outside of the City Limits of Alba, Tx

1 Minute off Country Road 1689

2 Minutes from HWY 69

4 Minutes from City of Alba

5 Minutes from Alba-Golden High School

32 Minutes from Christus Trinity Mother Francis Health

1 Minutes from Woods Lake

24 Minutes from Lake Fork Reservoir

Is not completely or partially cleared

The plat is approximately 396' wide by 232' deep and is 2.00 acres total

This plat is not in the Flood Zone

RV's are allowed

Mobile homes are allowed

The property is NOT Landlocked

It's always recommended that you research the zoning with the county to make sure it's a fit for you.

After performing comparable research for properties just like this one, with good road access, we found that the average going price for 2 acres in Wood County, in the city of Alba is price for this property is (which is a 27.96% savings of last major benefit with this property, as with all of our properties…

You are Purchasing Equity.

That means that this property will be worth more money than what you've paid for it, the moment you purchase it (which is uncommon with most other quality properties).

If you have additional questions beyond what we have provided, and you're serious about purchasing land, send us an email with your contact information, and we will respond back Asap.