Spectacular Acreage, Only $275 P/Mo
Pedregosa Rd : Douglas, AZ 85607
Cochise County, Arizona
Expired Listing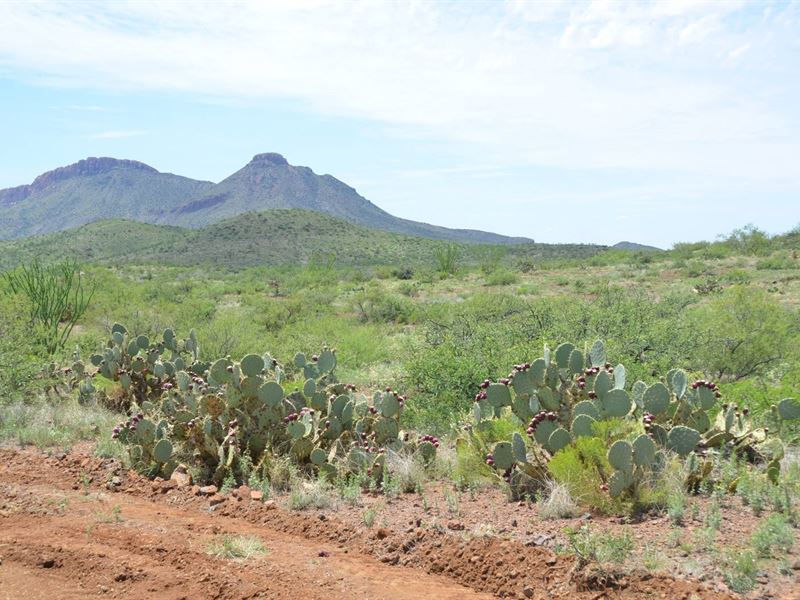 Land Description
Here's a beautiful 20 Acre parcel, one of the best ever offered for sale in this area.

We sold several parcels right near this one, all to very happy customers.. :)

The land is 20 minutes east of Douglas. 2 miles North of AZ Hwy 80.

Access is Via Pedregosa Road. High Clearance Vehicle and/or 4wd is required.

Be sure to open all the maps attached in files at the bottom of listing, under Land Maps & Attachments.

This land is secluded, pristine and peaceful, and has gorgeous panoramic views.

The parcel has level to rolling terrain.

The parcel has 5/8 Re-Bar Pins on the two northern corners. You can easily mark the 2 southern corners by using the coordinates provided below.

This land is off the grid.

The land is not in flood plain.

Power would be by Solar.

Water would be by drilling a Well. Water can also be obtained via hauling to a storage tank, available locally in Douglas.

This land is an absolute steal at per acre.

I highly doubt you'll find nicer land at such a low a price (And with owner finance).

There are NO restrictions. Cabins, Mobile Homes, Alternative homes...all are allowed.

Zoning is RU4 so you can opt out of all building inspections except for the septic system.

Pictures at the land were taken in August 2015.

Cochise County APN 405-46-024A

Coordinates:

Nw Corner: 31.505422, -109.396959

Ne Corner: 31.505381, -109.392758

Se Corner: 31.503560, -109.392908

Sw Corner: 31.503597, -109.397114

This parcel is offered under the following terms:

Purchase Price is get started: Buyer shall pay a Down Payment of + Closing Costs of within 24 hours via Paypal.

I will email the buyer a Paypal invoice upon being notified you wish to purchase this property.

Down Payment will be deducted from Purchase Price.

We will owner finance the remaining balance of in 27 monthly payments of .

Buyer will add to monthly payment for prepayment of property tax.

Annual taxes are only per year.

There are No HOA or POA dues and no time limit to build.

A Warranty Deed will be issued upon completion of payments.

Note:

I encourage my buyers to use the land while on contract, enjoy it, make small improvements, etc.

I want to sell this land, however, I am not interested in becoming a "Landlord" with "Tenants"...

That being said, if your intention is to live on this land right away - then you must also pay for it in full right away - 100% use requires 100% ownership.

I need to mention this because I've had a few folks who presumptuously assumed since they paid a few hundred dollars to get into a land contract, they can now "move right in" and do as they please...