40 Acre Farm, Big Deer & Turkey
Russell, AR 72139
White County, Arkansas
Expired Listing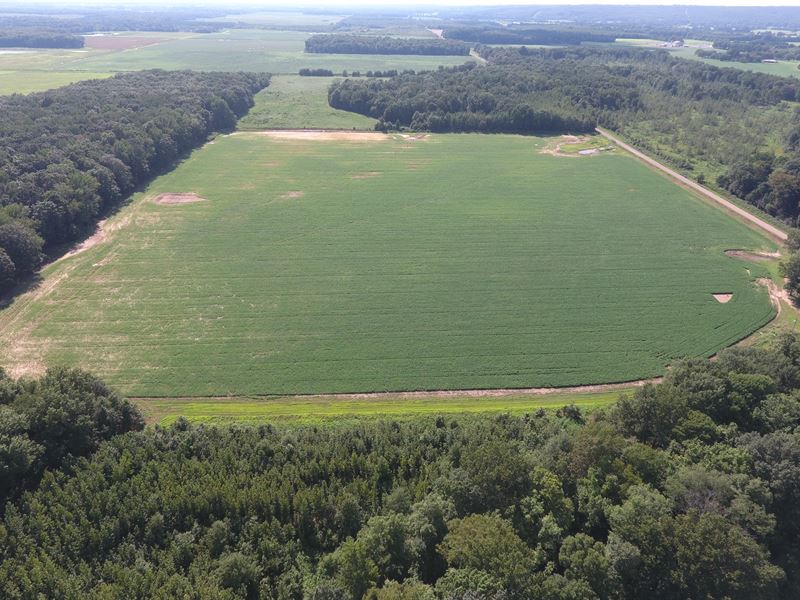 Land Description
This farm is located southeast of Russell, Arkansas which is between Bald Knob and Bradford, Arkansas. This land is approximately 2.20 miles west of the White River. It is due west of White Oaks Hunting Club which is along the eastern banks of the White River, just north of Augusta, Arkansas.

Glaise Creek runs through the extreme northeastern boundaries of this farm. With the exception of Glaise Creek and a small patch of trees along the creek, this land has almost all tillable acreage. According to the White County FSA office in Searcy, this farm includes 37.55 cropland acres, all of which are irrigated by an electric irrigation well on the northeast side of the property.

Crops normally grown on this land are rice and soybeans. This farm's base acreage includes 18.50 acres of long grain rice and 18.50 acres of soybeans. The owners receive 25% of the crops on this acreage. Their only expenses are the real estate taxes and maintenance expenses, (if any) on the irrigation well.

Even though this farm has almost all tillable acreage, it has great deer hunting and turkey hunting. There are an abundance of deer and turkey in the area of this land which is almost completely surrounded by timber.