Residential 1 Acre Lot In Orange Tx
Orange, TX 77630
Orange County, Texas
Expired Listing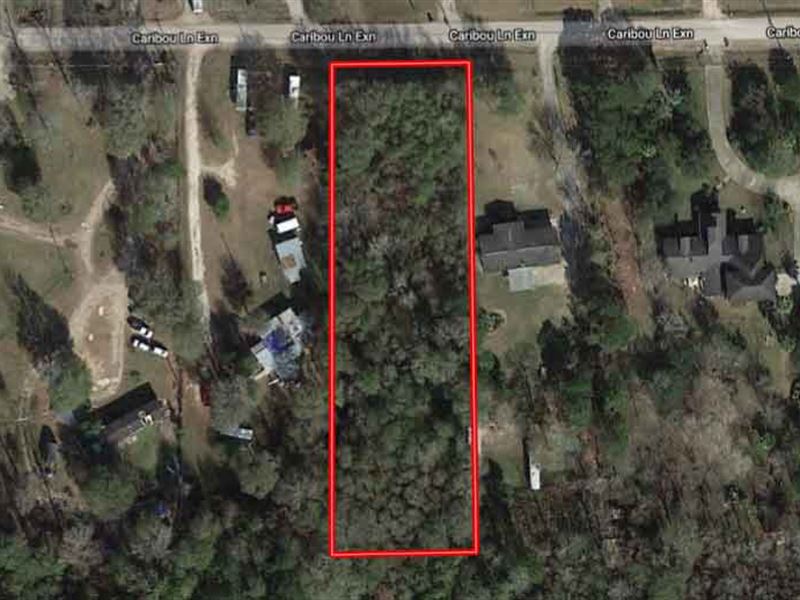 Land Description
Save on This Residential 1 Acre Lot in Orange County, Tx and Pay Only have included a series of screenshots that show you the parcel layout, topography and just about every other perspective you would want to know when purchasing a property.

The features and benefits of this property are:

This property is located on Caribou Ln

6 minutes from City of Orangefield

7 Minutes from Orangefield High School

11 Minutes from Memorial Herman Hospital

14 Minutes from Shangrila Botanical Gardens

29 Minutes from Sabine Island Wma

Utilities are accessible

Is not cleared

The Plat is 127 feet wide by 425 feet deep and is 1.00 Acres total

This plat is not in the Flood Zone

RV's, Mobile homes and horses are allowed or ARE allowed

FEMA is Unmapped IN This Area

This plat has a wide range of uses, Hunting, residential, farming, off the grid living, Plus fishing is nearby along with just about anything else you could think of out here. As you know that's the attraction of country life.

There are no building restrictions

Of course, you'd need to research the zoning to make sure its a fit for you although anything goes in most cases out in the country.

After performing comparable research for properties just like this one, with good road access on property access to power etc, we found that the average going price for 1 acre In Orange County, is price for this property is which is a 30.12% savings of

One last major benefit with this property, as with all of our properties.

You are purchasing equity.

Meaning that this property will be worth more money than what you've paid for it. The moment you purchase it.

Which very uncommon with quality properties.

We do extend a full 30-day unconditional money back guarantee on all of our properties that are paid in full.