Nice Creek Running Through This Lot
Mineral Bluff, GA 30559
Fannin County, Georgia
Expired Listing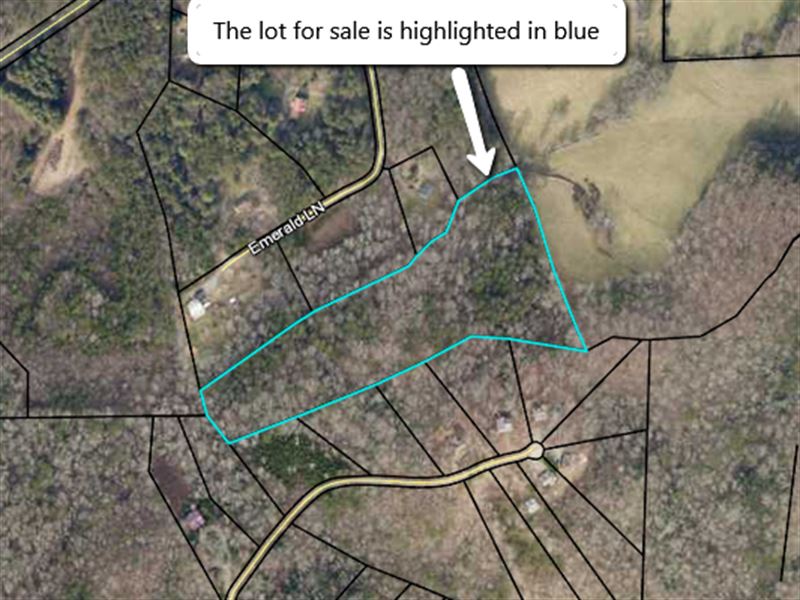 Land Description
Similar 10 acre tracts of Land in the area are Listed from to We are selling this one for only and it has a Creek on it.

Note: We sell real estate at discount wholesale prices.

Owner Financing is Available

If you're looking for some great acreage in Fannin County look no further. This tract lays great and has huge potential and many new homes being built around it. There is a beautiful stream that is about 1 to 2 feet wide that runs through the property. It's a restricted subdivision which also helps protect your interest and investment. This land is only 10 miles from downtown Blue ridge Georgia, 25 miles from Ellijay and 70 miles from Chattanooga. The closest Home Depot and other big box stores are within 15 miles from the property. The Fannin Regional Hospital is only 8 miles from the property and if you need to take a flight the Chattanooga Airport is only 64 miles away as well. If your into water activities such as boating or fishing or even swimming Toccoa River Swinging Bridge is 29 miles from the property.

The land is located in Fannin County Georgia in a town called Mineral Bluff. The easement to access the property starts at Whippoorwill Walk Rd. The map coordinate for where this easement starts is 34.944471, -84.263299. The closest home to this easement is 139 Whippoorwill Walk Rd. It's about 100 feet from where the easement starts. Please look at the plat map on this listing to see where the easement is located. The parcel number of the property is 0029 020B14. If you want to walk the property and see where the boundaries of the land are you can plug the map coordinates into your phone in Google maps. ((34.945522, -84.264115), (34.945089, -84.263830), (34.947389, -84.260873), (34.945884, -84.260155)). Or you can use a phone app called landglide and you will input 0029 020b14 and Fannin County and you should switch it to satellite mode. The app will highlight the property and show a blue dot which will be where you are located on the property. If you have specific questions on what can be put on the lot please call the building and zoning department of Fannin County at.

Cash Option Owner Finance Option Down Payment x 48 months or x 72 months or x 120 months

Buy this property today for just

Property Type: Land

Sale Price:

State: Ga

County: Fannin-

APN (Assessor's Parcel Number): 0029-020B14

Property Address: 34.945089, -84.263830

City: Mineral Bluff

Zip: 30559

Size: 10.1 Acre(s)

Short Legal: 8-2 Ll92,125 Db713-850 10.10 Acs

Zoning: Residential

Road Access: Legal Access Only

Electricity: Yes

Annual Taxes: Value: Similar lots in the area are selling for this property now for below market value...

Own it today for just

Don't have the cash? We also offer owner financing -- no credit checks required.

Don't miss out on this great deal call or txt us now.

Note: We also may have other property at bargain prices just like this available - ask us when you call.