Concord 2 Tract
Sumter, SC 29153
Sumter County, South Carolina
Expired Listing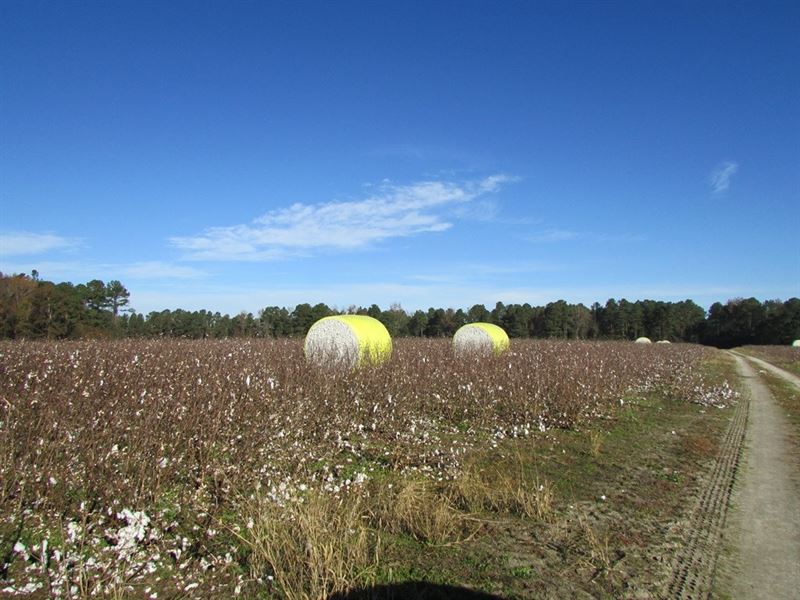 Land Description
For some reason, Sumter County land does not become available very often, and when it does, it changes hands quickly. This is a grand opportunity to acquire what you have always wanted, a very nice farm/timberland property located just east of Sumter near the Concord Community. The Concord 1 & 2 Tracts are a super combination of upland agriculture fields, flooded duck pond/wetlands, and a beautiful hardwood swamp with mature, valuable timber. It is so pretty. You might want to pursue this Asap.

is pleased to offer this worthy investment property in aggregate of 545.3 acres, or the owners will consider a sale of Concord 1 236.93 acres and of Concord 2 308.5 acres. Both are unique, super tracts that you will enjoy for years and years to come.

Concord 1, with 236.93 total acres, sits at the intersection of Brewington Road and Plowden Road, a very nice rural area, but not too far from the town center. This is a great farm with 134.13 acres of good, tillable ag land for your farm operation, or take it easy and keep it leased to a farmer. There is a wetlands area and pond set up well for fishing and duck hunting, and this 59.8-Acre portion only is perpetually protected by a Wetlands Reserve Program WRP easement. The balance of 177.13 acres is protected perpetually under a Farm and Ranch Lands Protection Frlp conservation easement. It is the purpose to protect prime, unique, and other important agricultural soils by preventing the conversion of soils to non-agricultural uses therefore, building and development opportunities are restricted. An excellent mix of wildlife habitat for ducks, deer, turkey, and dove hunting too. The duck pond offers a nice setting to sit by the fire after the hunt and chat with friends. Power and a well are in place to flood/manage the water level as needed for waterfowl habitat. Tax Map No..

Concord 2, containing 308.5 acres, lies just to the northeast and north of Brewington Road, at the intersection of Simpson Road. You will see 56 acres of open fields along the road frontage up front with uplands mature pine trees transitioning into a beautiful hardwood swamp along Rocky Bluff Creek. The hardwood area has a heavy-open canopy with plenty of access roads and trails throughout. There is nothing more relaxing than sitting in a deer stand overlooking a hardwood forest. Concord 2 is fee simple and ready for you to build your cabin or dream home as you like. Tax Map No..

Search far and wide, and you will be hard pressed to find anything quite like this. Loaded with deer and turkey, your family, friends, and clients will be glad you acquired this property, and so will you. Renowned Concord Presbyterian Church is just around the bend, providing the opportunity to praise the Lord for blessing you with this great property.

Property Use The Concord 1 & 2 Tracts offer opportunities for farming, hunting ecreation, timber investment, and home sites on Concord 2 only.