Gorgeous Parcel, Power, $285 P/Mo
Taylor Rd And Bee Road : Dolan Springs, AZ 86441
Mohave County, Arizona
Expired Listing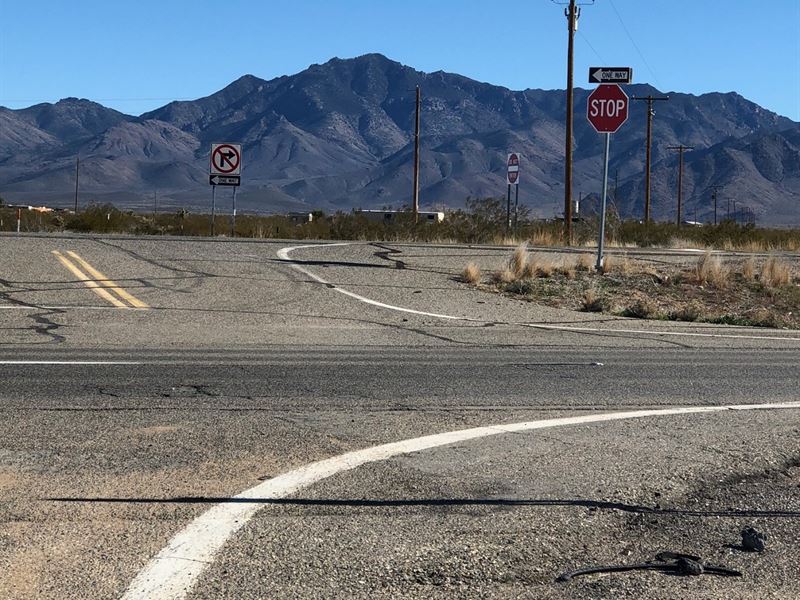 Land Description
Awesome Corner lot on Bee Rd and Taylor Rd. 2 minutes from Hwy 93 in Dolan Springs.

Perfect location for someone looking for a quick getaway from Las Vegas.

The property is only 16 miles from beautiful Lake Mohave :)

There is power at lot line.

Water would be via Well or Water Haul.

Sewer by Septic System.

Mobile Homes are allowed.

RV Restrictions: 14 days max each occupancy, 30 days total for calendar year.

If longer is desired, the RV shall be connected to an approved wastewater disposal system, and obtain a special permit.

Be sure to also open all the maps attached in files at the bottom of listing, under Land Maps & Attachments.

Mohave County APN 326-11-033B

Annual taxes are right under and paid up to date.

I am listing this at a sharply reduced price for a quick sale.

Purchase Price: get started: A Down Payment of + Closing Costs shall be paid via Paypal.

I will send the buyer a Paypal invoice upon being notified you wish to purchase this property.

We will owner finance the remaining balance of at one of the following 3 options:

A) 12 Months with 0% interest, monthly payment of 24 Months with 3% interest, monthly payment of 36 Months with 5% interest, monthly payment of per month will be added for prepayment of Property Tax.

As always, free and clear title is guaranteed and conveyance via Warranty Deed.

Note:

I encourage my buyers to use the land while on contract, enjoy it, make small improvements, etc.

I want to sell this land, however, I am not interested in becoming a "Landlord" with "Tenants"...

That being said, if your intention is to live on this land right away - then you must also pay for it in full right away - 100% use requires 100% ownership.

I need to mention this because I've had a few folks who presumptuously assumed since they paid a few hundred dollars to get into a land contract, they can now "move right in" and do as they please...