169 Acre Sportsman's Paradise
Shallow Ford Rd : Temple, TX 76502
Bell County, Texas
Expired Listing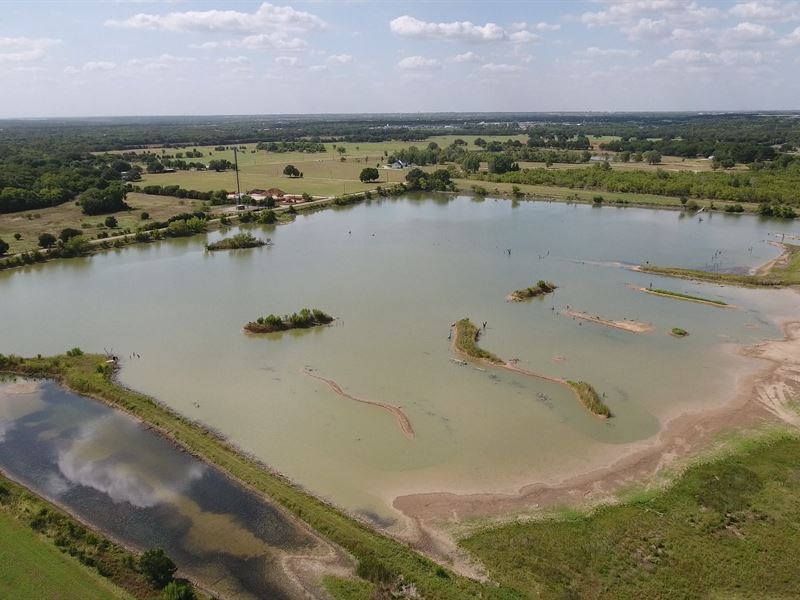 Land Description
Phenomenal hunting, fishing and recreational tract right in the heart of Central Texas. This 169.126 acre tract boast great potential for the discerning sportsman.

A +/-50 acre lake greets you at the front of the property. This lake has been professionally stocked and managed for years to produce big bass. Plentiful cover and unique lake topography allow for big bass to thrive. This lake is surveyed professionally each year and employs numerous high-protein supplemental fish feeders in order to maximize the bluegill population. A brood pond is also utilized to supplement the lake's bream population, leading to bigger bass. Numerous 8+ pound bass have been caught.

In the rear of the property, a wetland area has been established to create a haven for waterfowl. In all, there is approximately 25 additional acres that can be flooded. Thanks to it's plentiful water, the property is hosts numerous migratory doves, ducks, bald eagles, seasonal cranes, and geese. Bird, and duck boxes are placed around the property to make it even more habitable for songbirds and ducks alike.

Bird creek traverses the rear of the property as well, providing year round, clear water for fish, ducks and a thriving white-tailed deer population. Approximately 40 large pecan trees are rooted and thrive in this area as well. Several feeder and hunting blinds are in place.

Areas of the ranch have been cultivated to in order to grow sunflowers, oats, millet and other wildlife-preferred crops. A center-pivot irrigation system encircles the center of the property to help supplement water to crops as needed.

Several shops are in place, and provide a great area to store equipment and tools in. This property also boasts several quality water wells.

Access to the property comes via Shallow Ford Road to the west and a deeded access strip on the east side. This property is in an ideal location, outside of the city limits, but just minutes from the I-35 corridor and Scott & White hospital, while also being 1 hour from the Austin, and less than 2 hours from Dallas.

14.7 acres is located on the west side of Shallow Ford road, and offers prime Leon river frontage, and the potential for a residential homesite, or development opportunities.

This tract offers great opportunities for serious hunters, fisherman, and waterfowl hunters. Additionally it may be set up to lease commercially or as a hunting club.

NOTE: Seller may also consider a 50/50 partnership.